Peter Suderman on How Star Wars Changed Movies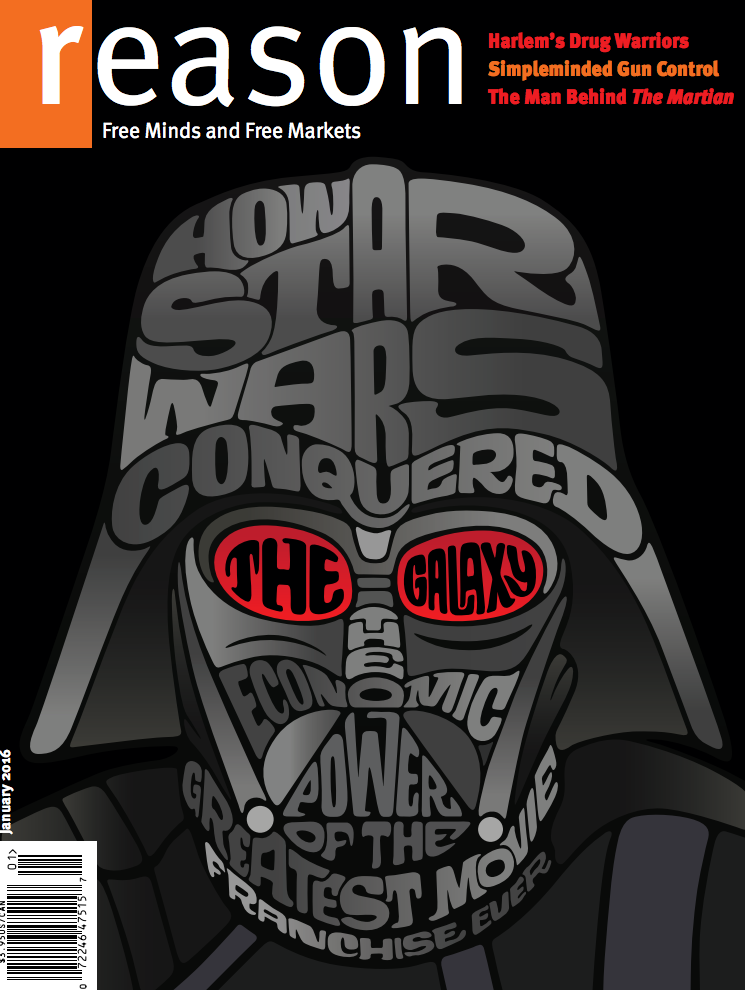 My latest in Vox is on the many, many ways that Star Wars changed movies. Here's how it starts:
In just a few days, the world will finally get to see Star Wars: The Force Awakens, the seventh entry in the movie franchise and the start of a new trilogy and new chapter for the series. Disney, which bought the rights to Star Wars from creator George Lucas for $4 billion in 2012, has said that it plans to release a new Star Wars film every yearessentially forever. Given the incredible enthusiasm for the new installment and widespread expectations of an enormous box office (its first-day ticket presales easily broke records; they were eight times higher than first-day presales for any previous film), it's a good bet that the Star Wars franchise will reign over Hollywood for years to come.

So this is a new era for the series. However, it's really nothing new for Tinseltown. The Star Wars franchise — and what you might call the Star Wars mindset — has dominated the movie industry since its debut in 1977, even during the years-long breaks between films.

The original movie and its two sequels were unprecedented hits, and in their success they established the template for the modern blockbuster, serving as the prototypes and inspirations for just about every big-budget, effects-driven action film that's been released since. In the process, Star Wars and its many cultural offshoots laid the foundation for what Hollywood looks like today, reorienting the entire industry around visual spectacle and event films with mass cultural — and mass commercial — appeal. In a sense, Star Wars remade Hollywood in its own image.
And for more on Star Wars, check out the latest issue of Reason, and the recent panel discussion on the movie at Reason's DC office, featuring Sonny Bunch of The Washington Free Beacon, Alyssa Rosenberg of The Washington Post, and myself: