Bowe Bergdahl, Ayn Rand Fan?
Deserter is reportedly "a truthful but delusional soldier, who identified with John Galt." He faces life in prison.
A little while ago, it came out that Bowe Bergdahl, the Army sergeant who walked away from his post in Afghanistan and became a prisoner of war for five years before a controversial exchange with the Taliban, thought of himself as a Jason Bourne type. That is, a super-operative who was conflicted about the country he served and capable of incredible feats of improvisational derring-do.
Well that's not the only fictional protagonist Berghdahl digs. One of the Army commanders who debriefed Bergdahl testified in ongoing proceedings:
General Dahl described Sergeant Bergdahl as a truthful but delusional soldier, who identified with John Galt, the hero of Ayn Rand's "Atlas Shrugged."
A more obvious parallel is that Bergdahl, like Galt, is in big, big trouble. And while he won't get to deliver a really long radio speech, he's going to get hours of coverage via a podcast.
The military's investigation of Bergdahl found no evidence that he sympathized or conspired with the Taliban, al Qaeda, or any other battlefield enemies of the United States. Indeed, he may have suffered "more in captivity than any American since Vietnam, including beatings with rubber hoses and copper cables, and uncontrollable diarrhea for more than three years" according to a defense witness. The investigation also found that, contrary to early reports, no American troops died or were injured during an intensive 45-day search for Bergdahl, whose stories about dysfunction in his unit were also apparently unfounded.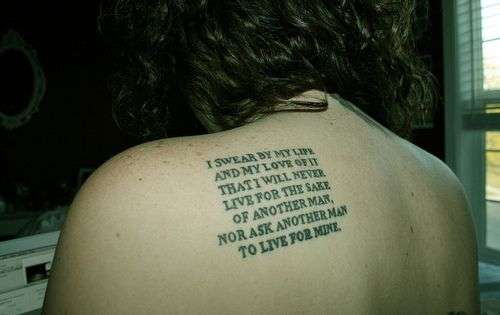 The preliminary hearing over Bergdahl, whose 2014 release was secured via a highly controversial swap for five Taliban prisoners held at Guantanamo Bay, recommended that he be given a "special court-martial" which would carry with it no more than one year in military prison. That decision was reversed by a higher-level ruling and now he faces more serious charges that carry a possible life sentence:
The Army did not elaborate on Monday's decision by General Abrams, or on why he decided that Sergeant Bergdahl should face the potential for a far more serious punishment than what the two independent Army fact-finders had recommended. A spokesman for Army Forces Command at Fort Bragg noted in an email that recommendations made by preliminary hearing officers "are advisory in nature."

No date has been set for Sergeant Bergdahl's next court hearing, which will be held at Fort Bragg, the Army said. He is currently assigned to the Army's Joint Base San Antonio-Fort Sam Houston, the site of his preliminary hearing in September.
Critics of the upgraded charges claim that Bergdahl's situation has been recklessly politicized by Republicans, especially those running for president. There's no question that people from Donald Trump to Ted Cruz to various senators and representatives have spoken out against Bergdahl. A new report issued by the House Armed Services Committee faults Hillary Clinton, then the secretary of state, for misleading Congress about the terms and timing of the prisoner exchange. The Obama administration also "locked out" the Pentagon's chief intelligence officer from information about the Taliban commanders swapped for Berghdahl, according to the report.
But Bergdahl and his defense team are not exactly shrinking violets. Bergdahl's trial is the subject of the second season of Serial, a popular podcast.
Eric Montalvo, a defense lawyer for Guantanamo prisoners, told the Christian Science Monitor that Bergdahl's decision to talk with Serial while his case is being adjudicated was not a wise choice. The added scrutiny raises the stakes for military while making a conviction a slam dunk:
Bergdahl will be facing a conviction based on his statements on the "Serial" podcast, says Montalvo.

"If I were the prosecutor and I heard that, I'd be in no-brainer mode. All I have to do is roll that beautiful … footage, and we're done. He had a plan, and he executed on that plan."
Exit questions: Do you think the charges and possible penalties against Bergdahl were increased because of political pressure or consideration? Or were the initial, weaker charges the sign of a military gone soft? What is the best way to evaluate whether that's the case or not?
And what would Ayn Rand have thought of Bergdahl?