FBI Treating San Bernardino as Terrorism, Reporters Enter the Crime Scene, Paul Krugman Says We're Doomed (Maybe): P.M. Links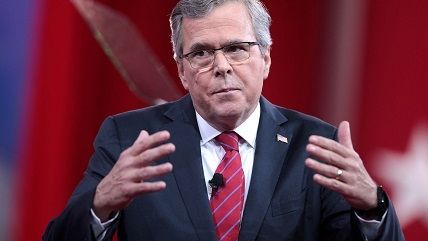 The FBI is now treating the San Bernardino mass shooting like a terrorist attack.

One of the suspects "pledged allegiance" to ISIS.
MSNBC and CNN reporters invaded the suspects' apartment, which outraged pretty much everybody.
Meanwhile, Attorney General Loretta Lynch has vowed to take action against anti-Muslim rhetoric.
Jeb Bush is still somehow in the race.
Paul Krugman: We might all be doomed, and it's the Republicans' fault.
New at Reason.com:
This Murderous Miniseries Will Slay Viewers with Its Stupidity: Serial Thriller: The Chameleon is deadly dumb. By Glenn Garvin

The Star Wars Libertarian Special: May the market forces be with you. By Austin Bragg & Meredith Bragg