One in Custody over Chicago College Shooting Threats, $1.5 Million Bond for Chicago Officer, Paris Climate Talks Full of Clichés: P.M. Links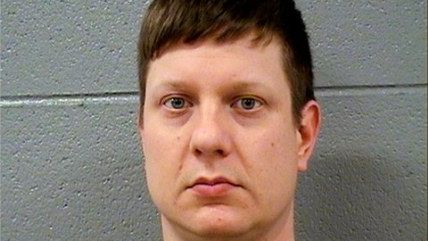 (Cook County Sheriff's Dept.)
Cook County Sheriff's Dept.

One person is in custody over an online threat to kill 16 white male students or staff at the University of Chicago. The college canceled classes and closed its Hyde Park campus in response. The threat is allegedly connected to the death of Laquan McDonald, who was shot 16 times by a white Chicago Police officer.

The bond for Jason Van Dyke, the police officer charged with murder in McDonald's death, has been set for $1.5 million.
In the wake of the McDonald shooting, officials announced that additional numbers of Chicago Police will start wearing body cameras.
Somebody else goes nuts and starts attacking people on an international flight. The plot twist: It was a flight attendant working on the plane.
One attendee at the Paris climate talks dismissed the speeches today as "a parade of clichés." What was she expecting?
A high court in Belfast, Ireland, has ruled that Northern Ireland's extremely restrictive abortion laws, which only permit the procedure if the mother's life is in danger, breaches citizens' human rights because it contains no exceptions for rape or incest or if the fetus has fatal abnormalities.
New at Reason.com:
Follow us on Facebook and Twitter, and don't forget to sign up for Reason's daily updates for more content.