Syrian Men Looking to Flee to Canada Should Practice Their 'Coming Out' Stories
Country will harbor single dudes only if they're gay, for now.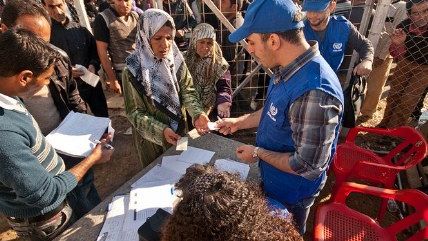 (EU Humanitarian Aid and Civil Protection / photo on flickr)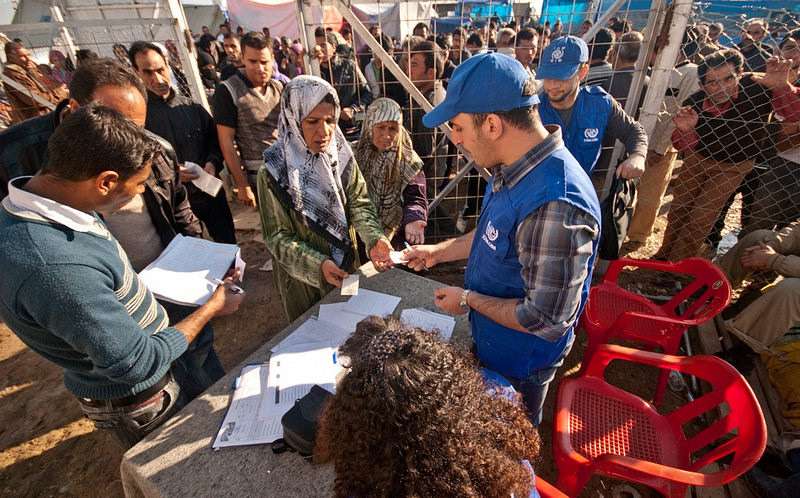 Canada's plans to try to sort out the good Syrian refugees from the potentially dangerous ones is a little bit unusual. Since terrorists often turn out to be single males, they're just not going to let single males in. They're trying not to frame it that way. Officials there say their focus in on letting in more "vulnerable" refugees in, like families with children. But the media is focusing on the rejection (for the moment) of single males. From CNN:
Single unaccompanied men will be excluded from the government resettlement program for now. However, government officials say those individuals can still apply to come to Canada through private sponsorship programs or could possibly be resettled through a government-sponsored program later in 2016.

"Through the rest of 2016, we will bring in more refugees," said Canada's Immigration and Refugee Minister John McCallum at a news briefing in Ottawa on Tuesday.
There is one exception, though. Single men will be considered for refugee entry if they are gay. They fall under the category of "vulnerable" because of the often brutal treatment of gay people in Middle Eastern countries. The Islamic State murders gay men by throwing them off a roof, and they release videos bragging about it. Even American "ally" Saudi Arabia imprisons, flogs, and even executes people for homosexuality.
How does one prove they're gay these days? Is there a quiz where they have to complete lyrics to Adele songs? (Don't act like that's a stereotype. Even I lip-synch to "Hello," and I buy all my clothes at Old Navy because I cannot be bothered to care.) Canada's National Post talked to experts about the challenge of making sure Syrians are being honest about their reasons for trying to emigrate. There are some concerns, but it's not as though guys will be trying to pull a Kilnger from M*A*S*H routine. One group found less than 20 guys trying to fake being gay out of 1,300 refugee applications:
[United Nations High Commissioner for Refugees] staff are trained to identify gay refugees. A 17-page directive issued by the body in 2012 provides some of the basics by which they would establish the credibility of a gay claimant.

Screeners are urged to ask questions about when a claimant first knew he was gay. It notes many gay men in socially conservative countries may have married women or remained as virgins to "avoid harm."

"Detailed questions about the applicant's sex life should be avoided," it reads. "It is not an effective method of ascertaining the well-foundedness of the applicant's fear of persecution on account of his or her sexual orientation and/or gender identity."

The easiest cases are those of men who have served prison time for homosexuality or bear the physical scars of abuse.

Syria, like most Middle Eastern nations, criminalizes homosexuality. Its penal code mandates three years in jail for what it calls "carnal relations against the order of nature."