Al-Qaeda Affiliate Claims Responsibility in Terrorist Attack on Radisson Blu Hotel in Mali
More than 100 guests and staff being held hostage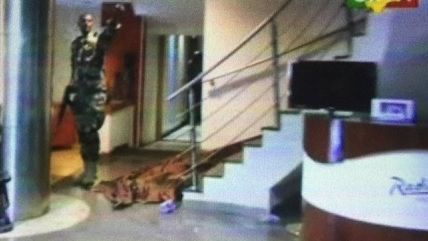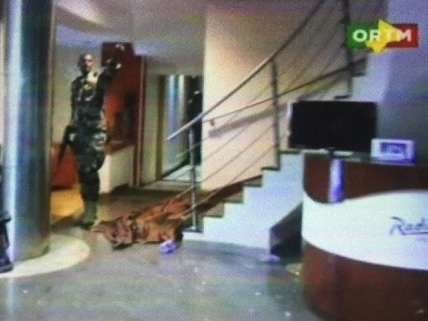 Gunmen in Bamako, the capital of Mali, stormed a Radisson Blu hotel reportedly yelling "Allahu Akhbar," taking the 170 guests plus hotel staff there hostage. Authorities say 135 people are still being held at the hotel. Some of those released told the Associated Press they were let go after being able to recite the Islamic profession of faith. An Al-Qaeda affiliate in northern Mali has claimed responsibility for the attack, still ongoing, and French and U.S. special forces have been deployed to the location.
Al-Mourabitoun, the Al-Qaeda affiliate reportedly made up of Tuareg and Arab fighters, is one of a number of Islamist groups operate in Mali. Ansar Dine has been launching attacks in the country since emerging in 2012. They've assaulted hotels as recently as this summer. As late as the spring of 2012, USAID called Mali "one of the most enlightened democracies in Africa." At that point, the government was on the verge of collapse. Mali had been flooded with fighters and weapons from Libya after the U.S.-French intervention there freed Col. Qaddafi's fighters and weapons to spread from Nigeria to Syria. Ansar Dine
The French intervened in Mali in December 2012 under "Operation Serval" after a Security Council resolution authorized the deployment of an international support mission. They repelled the Islamist insurgents who had linked up with Tuareg rebels and overthrown the government, and Mali was able to hold peaceful elections.
In 2014, the French operation converted to a counterterrorism campaign in the Sahel, the region where the Sahara meets sub-Saharan Africa. ISIS is not known to have affiliates in Mali, but it operates elsewhere in the Sahel, in Niger and Chad, and around it, in Libya and Nigeria. Al-Qaeda has affiliates across the region, and Boko Haram operates in and around Nigeria.
The French's perceived ability to have pacified Mali—returning the government to power and driving the radical Islamist militant groups out of major cities—has been cited as a potential longer-term "master plan" to deal with ISIS, involving ground troops and later an international stabilization force to allow French forces to expand their counterterrorism campaign without having to keep the peace in Mali.
The U.S. assisted in the French intervention in Mali and runs a counterterrorism campaign across Africa as well. The U.S. deployed a hundred troops to Cameroon starting last night to battle Boko Haram. Cameroon, Nigeria, Chad, Niger, and Benin formed a multinational force to tackle Boko Haram as the Nigeria-based radical Islamist group increasingly crossed borders to launch their attacks. Al-Qaeda also has affiliates across the region, in Mali, Nigeria, Niger, as well as Libya, Algeria, Morocco and Tunisia.