A.M. Links: 26 State Governors Refuse to Accept Syrian Refugees, Majority of Americans Oppose Sending Ground Troops to Fight ISIS, Russia Confirms Bombing of Russian Plane Over Egypt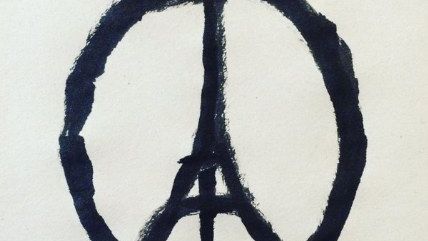 Credit: Jean Jullien

A total of 26 state governors have now voiced their opposition to accepting Syrian refugees within their respective states.
According to a new poll, a majority of Americans oppose sending ground troops to fight ISIS, but still want the U.S. "to intensify its assault on the Islamic State."
Russia has confirmed that a bomb was responsible for bringing down a Russian passenger jet over Egypt.
"The response by Baltimore police to the rioting of last April had major shortcomings, including the lack of solid planning, vague orders and protective gear that was inadequate according to the independent review that was released Monday."
New at Reason
Follow us on Facebook and Twitter, and don't forget to sign up for Reason's daily updates for more content.