German Intelligence Spied on FBI, US Arms Companies, New York City Man Claims He Caught Three-Eyed Fish, Researchers May Have Found New Tomb in Great Pyramid: A.M. Links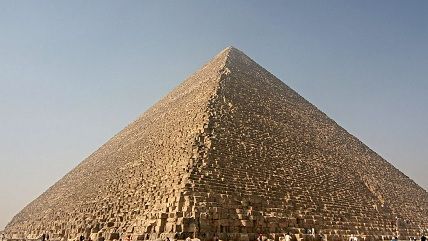 (Nina Aldine Thune/Wikipedia)
FOX

The foreign intelligence agency of Germany reportedly spied on the FBI as well as well as U.S. arms companies.
Two nephews of Venzuelan President Nicolas Maduro were arrested in Haiti by agents of the Drug Enforcement Administration, which was running a drug smuggling sting operation.
Police in Alabama have charged an 8-year-old boy for the alleged murder of a 1-year-old girl. The boy is accused of beating the infant to death because she wouldn't stop crying.
University of Missouri-Columbia Professor Melissa Click offered a public apology for bullying a student journalist away from a public protest.
A man in New York City says he caught a three-eyed fish in the Gowanus Canal.
Researchers in Egypt say they may have found evidence of an undiscovered tomb in the Great Pyramid of Giza. Spoiler alert: it's full of grain.
New at Reason.com: