Reason Weekly Contest: The War on Bacon
Last week's winners revealed.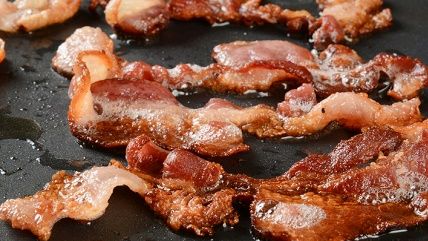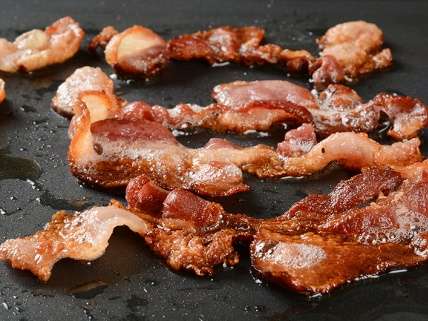 Welcome back to the Reason Weekly Contest! This week's question is:
Now that the World Health Organization has declared war on bacon, please come up with the name of some annoying bacon alternative.
How to enter: Submissions should be e-mailed to contest@reason.com. Please include your name, city, and state. This week, kindly type "BACON" in the subject line. Entries are due by 11 p.m. Eastern Time, Monday, Nov. 2. Winners will appear Nov. 6, right here at Reason.com.
In the case of identical or similar entries, the first one received gets credit. First prize is a one-year digital subscription to Reason magazine, plus bragging rights. While we appreciate kibbitzing in the comments below, you must email your answer to enter the contest. Feel free to enter more than once, and good luck!
And now for the results of last week's contest: An anonymous teen hacker seems to have stolen files from CIA Director John Brennan's private email account. We asked you to tell us the surprising subject line for one of them.
THE WINNER: Sorry Hillary, but what's my password again? -- Mark Johnson, Cedar Rapids, IA
SECOND PLACE: Meeting Cancellation: June 12, Lizard Overlords Off-Planet for Galaxy Domination Conference -- Tracy Davis, Lawrence, KS
THIRD PLACE: Subject: Nick Gille-spy -- L.B. Lebin, Mill Hall, PA
HONORABLE MENTIONS:
Subject: Nigerian Prince—DRONE HIM ASAP!
Third time this year that motherfucker has promised to share his money with me and welched on the deal. Someone get a drone in the air and take him out ASAP. I'll teach him to mess with the Director of the CI motherfucking A. -- Mike Spinney, Boston, MA
Subject: Winner! Al-Qaeda Weekly Contest -- Colin Blake, Boston, MA
Re: Your Patent Submission, "The Clapper" Lie Detector -- K.C. Decker, Denton, MD