House GOP Approves Paul Ryan as Speaker, Military Blimp AWOL Over Pennsylvania, Austria Building a Border Fence: P.M. Links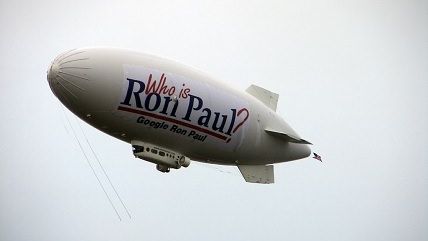 RonPaul.com

House Republicans approved Paul Ryan's bid for speaker.

Former House Speaker Denny Hastert pled guilty to charges related to the alleged payment of hush money in a sex scandal, and federal prosecutors recommended a prison sentence of zero to six months.
A military surveillance blimp has gone rogue over Pennsylvania.
A judge in Kentucky ruled in favor of the right to shoot down drones.
Members of the city council in Boston gave themselves a $12,000 a year raise.
Austria will build a fence along part of its border with Slovenia.
Nutscaping is a (NSFW) thing.
New at Reason.com