Donald Trump: "It has not been easy for me…"
...my father gave me a million-dollar loan." That he had to pay back! With interest!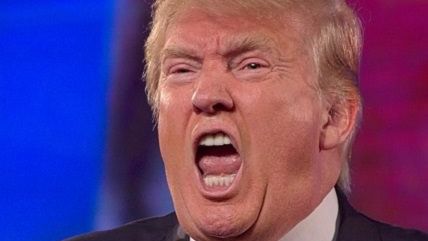 If there's one thing sadder than a bully attacking marginalized people, it's when bullies invite you to their own pity party.
Which brings us to the latest ramblings of Donald Trump, eminent-domain-abuse eminence and one of the leading candidates for the Republican presidential nomination (most polls now show Ben Carson leading The Donald in Iowa).
Tired: Equating Mexican immigrants with criminals. "They're bringing drugs," he said at the event announcing his presidential run in June. "They're bringing crime. They're rapists. And some, I assume, are good people."
Wired: Bragging about overcoming his privileged upbringing. At a New Hampshire town hall meeting televised on the Today show, Trump said, "It has not been easy for me. You know, I started off in Brooklyn and my father gave me a small loan of a million dollars."
There is something peculiarly odd about American successes that they are almost incapable of acknowledging that when they come from money and privilege, as if that somehow takes away from whatever they accomplish.