DOJ Closes Investigation Into IRS Political Targeting, Won't Charge Lois Lerner
The tax agency acted incompetently, but not illegally.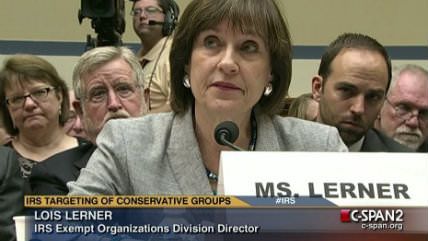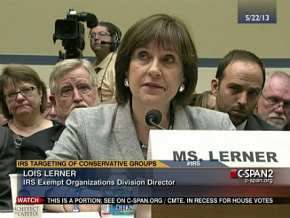 Lois Lerner is off the hook.
The former Internal Revenue Service staffer, who for the last two years has been at the center of an investigation into whether the tax agency improperly targeted conservative political groups for extra scrutiny, won't be charged, the Department of Justice (DOJ) said in a letter today, according to CNN. And neither will anyone else.
The letter, signed by Assistant Attorney General Peter Kadzik, declares that the DOJ "found no evidence that any IRS official acted based on political, discriminatory, corrupt, or other inappropriate motives that would support a criminal prosecution."
Instead, CNN reports, the DOJ concluded that IRS officials are guilty of mismanagement that made it look as if there was political targeting:
The IRS mishandled the processing of tax-exempt applications in a manner that disproportionately impacted applicants affiliated with the tea party and similar groups, leaving the appearance that the IRS's conduct was motivated by political, discriminatory, corrupt, or other inappropriate motive.
A March 2014 report by Republicans on the House Oversight Committee strongly suggested that there was political targeting at the agency, and that Lerner was involved and aware of it. But in this case it looks like incompetence will substitute for illegality.