Draft Biden 2016 Super PAC Releases First Television Ad of Election Cycle
Joe Biden decision on seeking the Democratic presidential nomination could be less than a week away.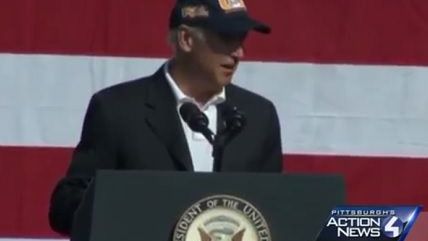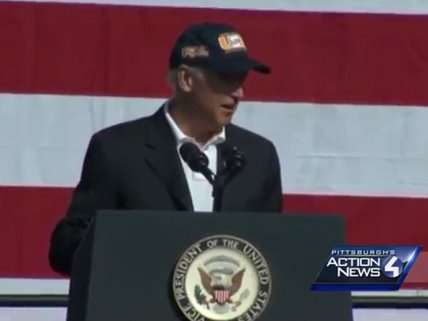 The Draft Biden campaign, founded by "former staffers and campaign veterans," launched this spring, with the goal of convincing Vice President Joe Biden to pursue a third bid for the presidency.
After the death of Biden's adult son, Beau, from brain cancer, in May, Biden was the recipient of a wave of sympathy, which may have translated to a bump in the polls. This week, Politico reported that Beau's dying wish was that his father mount a presidential run, and further reported that Joe Biden himself was the one who leaked that story.
Biden's staff has objected to the story, and through an anonymous aide called it "categorically false" and "offensive," but did not explain why that had to be said anonymously. Biden's office also denied the story was a "trial balloon" for a 2016 campaign.
Biden, meanwhile, is planning a "family conversation" on a potential 2016 run this weekend, further indicating a decision is imminent.
Today, ahead of that expected announcement, one way or another, the Draft Biden campaign released its first television ad. If the ad is indicative of the shape the race may take if Biden enters it, expect a Democratic primary campaign long on touting personality and short on touting policy.
Given that the six candidates (including Biden) vying for the Democratic nomination have a combined 100 years of experience in government in Washington, D.C., that shouldn't be surprising. Their handprints are all over some of the greatest policy failures of the last fifty years, like the war on drugs and the war on terror.
Watch the Draft Biden ad below:
And watch the classic Reason TV segment on Biden, "Real Man of Genius," below: