Robot Trucks Hit the Road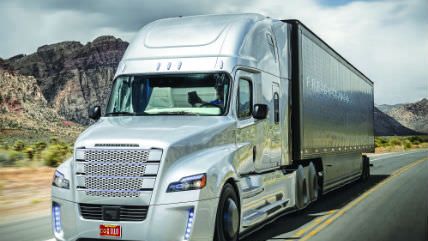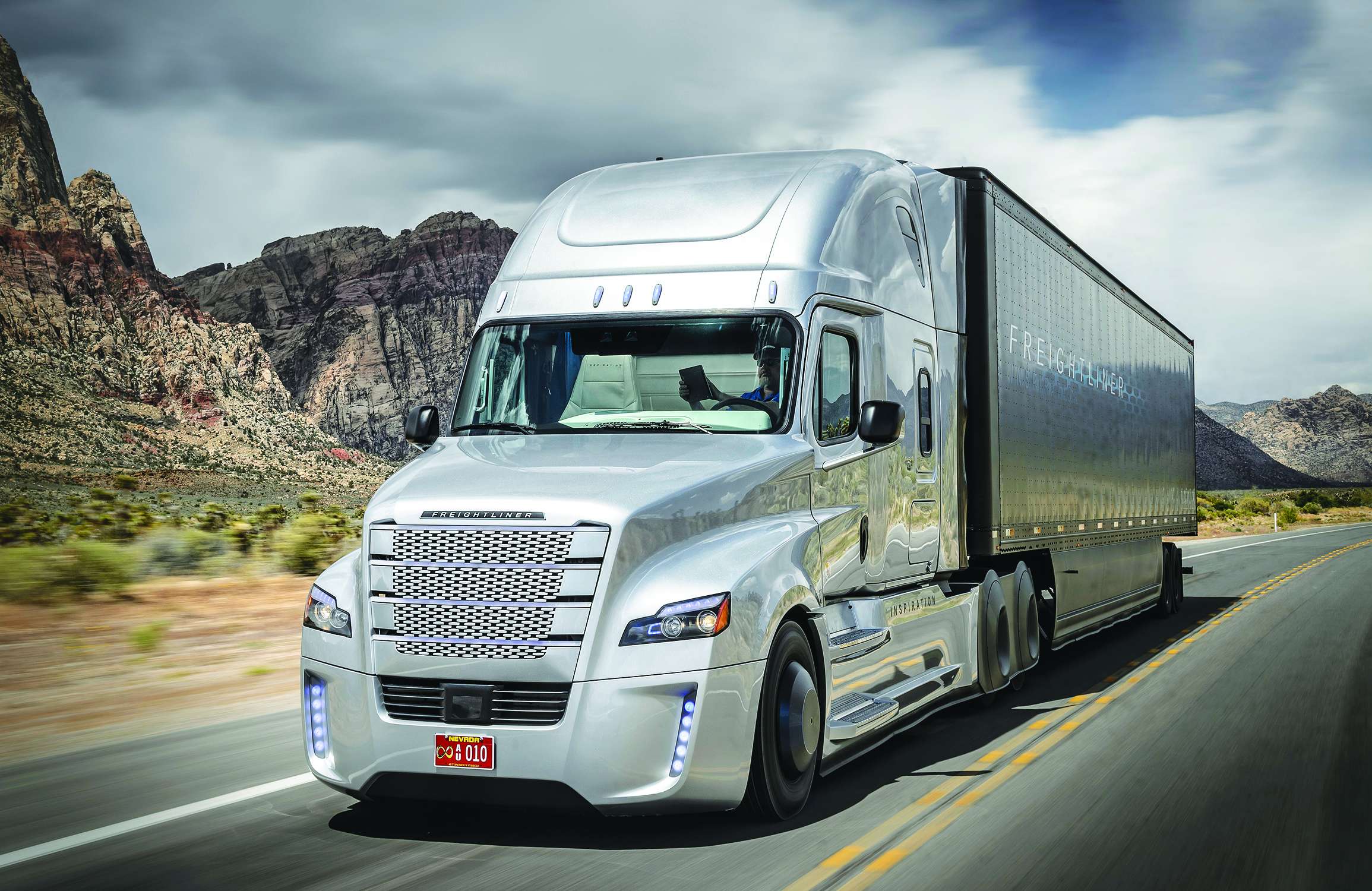 In May, Nevada issued the first license for an autonomous big rig to Daimler Trucks North America. Though the truck is totally self-driving, for now Daimler's Freightliner Inspiration functions like a commercial airliner—the driver uses manual controls until he reaches the highway and then activates autopilot.
This hybrid approach may end up beating fully self-driving cars in the race to ubiquity, since highway travel is more consistent than urban and suburban driving. The Freightliner Inspiration Truck's autonomous vehicle technology will make the wide-open road even more predictable. In a press release, Daimler Board Member Wolfgang Bernhard claimed it "will help reduce accidents, improve fuel consumption, cut highway congestion, and safeguard the environment."
Accidents involving heavy trucks were responsible for over 3,600 deaths in 2013, according to the Insurance Institute for Highway Safety. Bernhard pointed out that 90 percent of those accidents are due to driver error.
Eliminating the slow reaction time of human drivers will also allow for "platooning," in which several trucks drive close behind each other, like a train. This practice reduces the space trucks take up on the road and increases fuel efficiency.
Though the technology is road-ready, in most states the law hasn't kept up with the pace of innovation. Nevada is currently one of only a handful of jurisdictions with legislation on the books permitting autonomous vehicles.
This article originally appeared in print under the headline "Robot Trucks Hit the Road".