Top Unions Holding Off on Endorsements to See How Things Shake Out for Hillary Clinton
Perhaps waiting to see if Biden enters the race.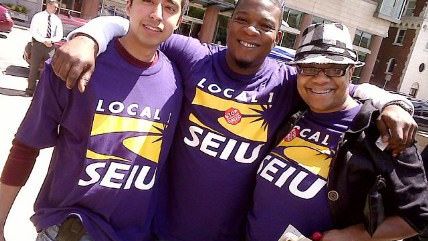 (SEIU Local 1 / photo on flickr)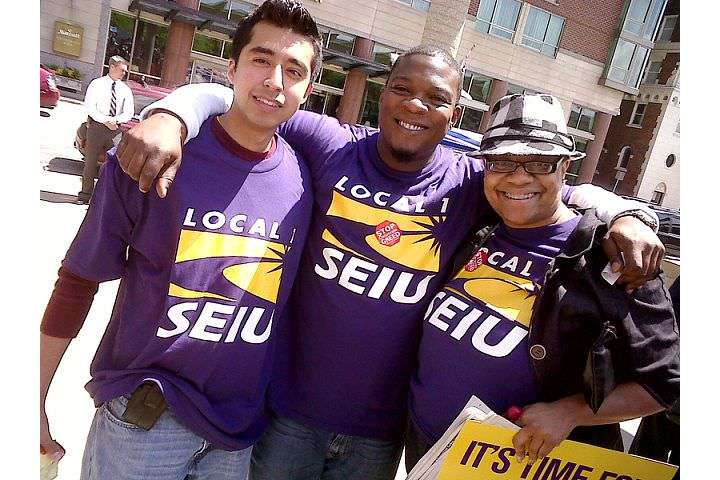 Now that Hillary Clinton seems even less like the anointed Democratic candidate for president, as Bernie Sanders appeals to certain populist socialist urges within the party and Vice President Joe Biden's future remains a known unknown, two of the top unions that represent government workers have decided to sit on the sidelines and watch for a while.
Via Politico:
The decisions are a setback for Hillary Clinton, who has been courting the labor giants in the hopes of an early lock down of two powerhouse unions that can organize millions of members and resources on the ground. And they come against the backdrop of a Clinton campaign show of force—in terms of establishment donors, delegates and endorsements—as Biden weighs his options. Adding the support of two of the most muscular unions now would have sent a powerful message there is little room in the race for the vice president.
The executive board of the 2-million strong Service Employees International Union gathered on Sept. 16 and 17 for meetings where many had been expecting an endorsement for Clinton, according to union insiders, although a vote was not on the schedule. The board of American Federation of State, County and Municipal Employees—the country's largest public employee union, which endorsed Clinton in 2007 and has been expected to do so this year—also held meetings in Washington, D.C., on Monday and Tuesday this week that presented an occasion for AFSCME to endorse.
No endorsements came. Politico notes Clinton has been heavily campaigning for union support. So has Sanders, obviously, and Sanders' supporters within unions have been pushing back at the idea of an early endorsement. Politico notes that many teachers were upset that the American Federation of Teachers had already endorsed Clinton by July.
The big issue seems to be that the two largest unions have to navigate its endorsements carefully so as not to upset its members, which actually makes one wonder how influential the unions' endorsements are on primary votes in the first place. Clinton already has several other unions on board (Sanders has only a nurses' union so far), and obviously the unions are going to end up supporting whoever the Democrats nominate.
Read more about it here.