The Strange, Surprising Post-Summer Shape of the 2016 Presidential Race
Donald Trump is leading the GOP field-and closing in on Hillary Clinton.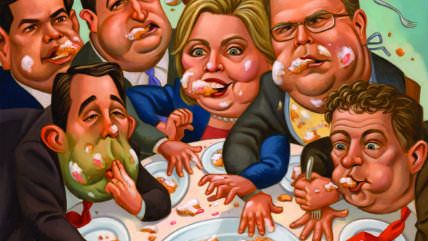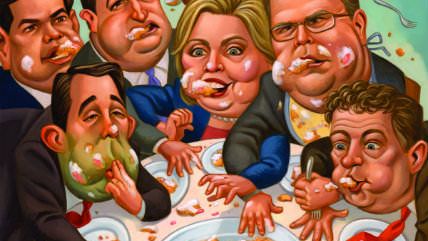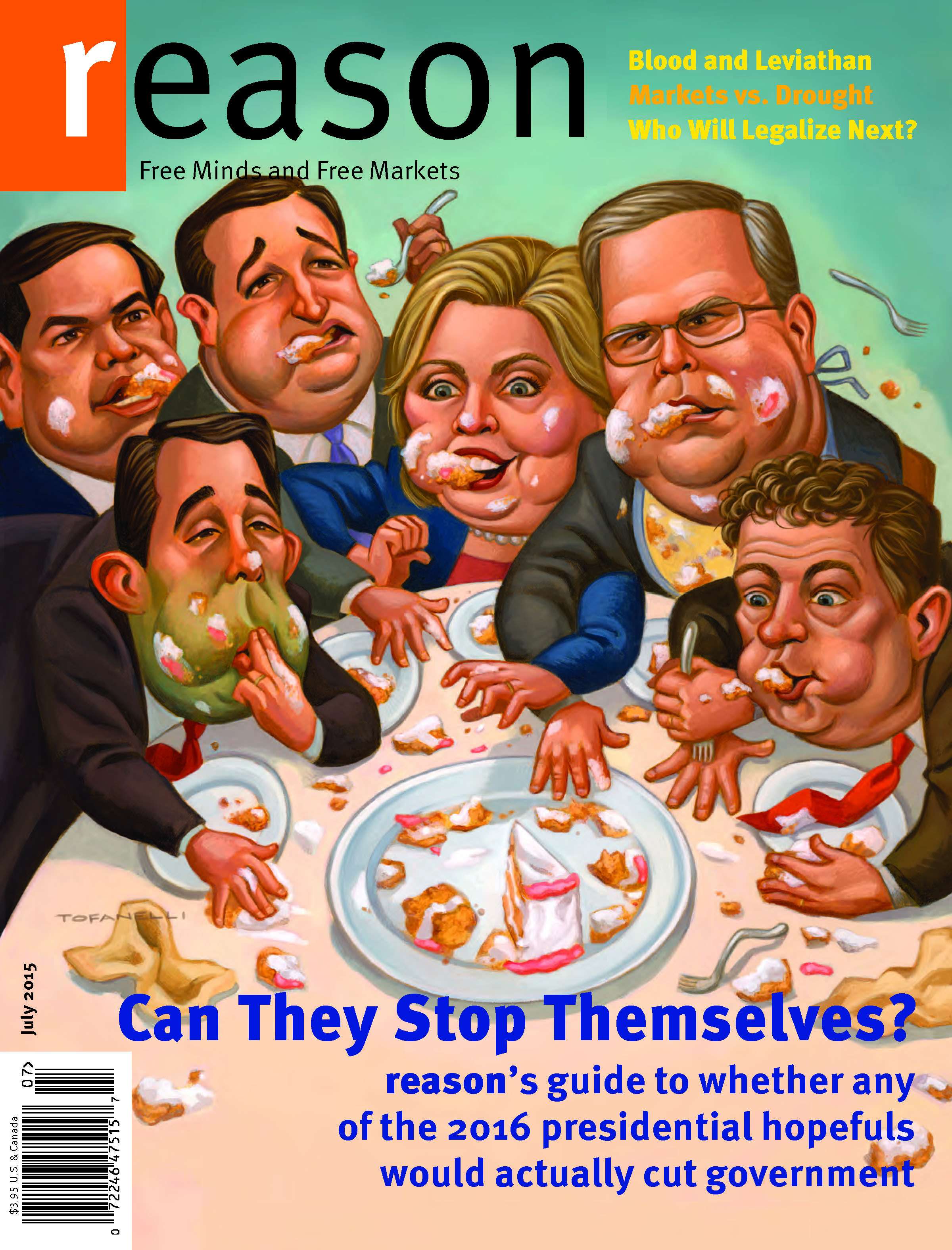 If, at the beginning of the summer, you had asked most experts what the 2016 presidential polls would look like by mid-September, I'm pretty sure that almost none of them would have predicted anything close to what we're now seeing.
Let's start with Scott Walker, who just two and a half months ago was tied with Donald Trump for first place in Iowa, and was widely viewed as a top-tier contender with a real shot at the GOP nomination.
As of today, a Quinnipiac University poll finds that he's backed by just 3 percent of of likely Republican causus participants in the state, putting him in a woeful 10th place overall. It's a potentially campaign-destroying decline for Walker, whose entire game plan, more or less, was to win Iowa.
With the caucus still several months away, it's not impossible for him to stage a comeback, but in some ways he's in a worse place than if he'd been hovering low in the polls all summer, because it's harder for a candidate to win back potential voters who've already been lost than to convince people who haven't been supporters in the past.
Moving on to the rest of the field, the shape of the race at this moment is kind of incredible. On Twitter, Sean Trende, who writes about polling for RealClearPolitics and is generally one of the sharpest elections analysts around, points to three sets of polls showing just what a strange turn the race has taken over the last few months.
Start with Hillary Clinton, who is losing ground to her chief Democratic rival, Bernie Sanders: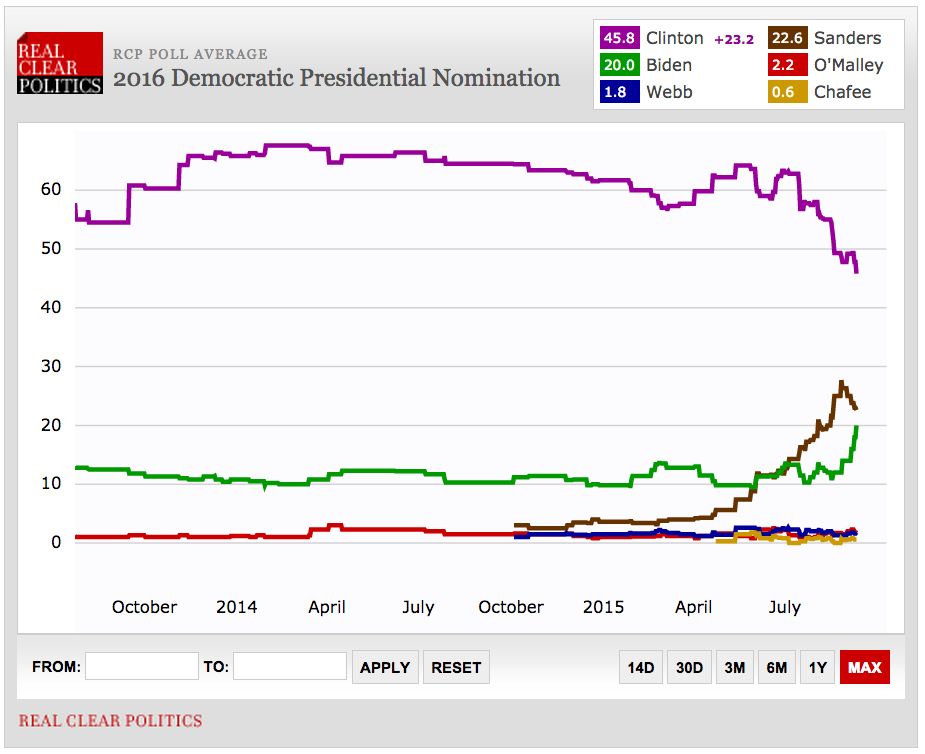 That Hillary Clinton is falling is not entirely unsurprising. As we saw with last year's book tour, public opinion about her tends to be worse whenever she is perceived to be acting in a way that is even remotely political or partisan. A sustained campaign for president, inherently political and partisan in nature, was always going to drag her down somewhat. Clinton remains the overwhelming favorite to become the Democratic nominee, but even still, the increasing preference for another candidate amongst likely Democratic voters is somewhat surprising, and offers yet another suggestion that Clinton may be a weaker candidate than widely believed.
Meanwhile, in the Republican field, Donald Trump keeps on winning—and Ben Carson is surging in second place: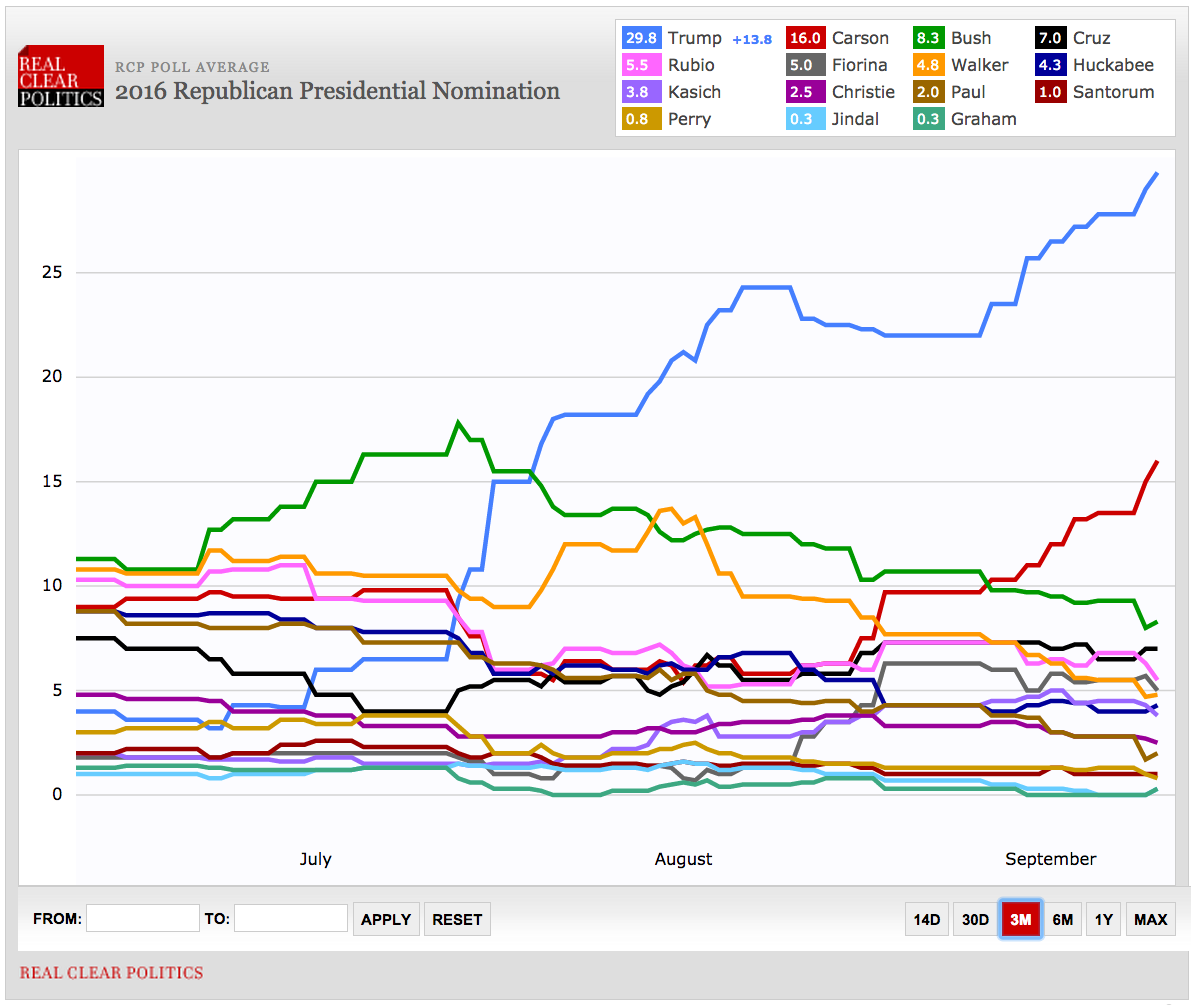 When Trump got into the race, it was widely assumed that he would benefit from the fractured field, which would allow a candidate with low support to hold the frontrunner position, but that over time, his low favorables would hold him under a ceiling of support of at most 25 percent.
Instead, in a CNN poll, Trump just became the first GOP candidate to pass 30 percent. A big part of what's going on here is that the public is warming up to Trump, and shedding negative views of him. The Huffington Post's poll average shows how Trump's favorables have increased from 20 percent in June to just over 40 percent now, while his unfavorables have dropped from nearly 70 percent to about 52 percent.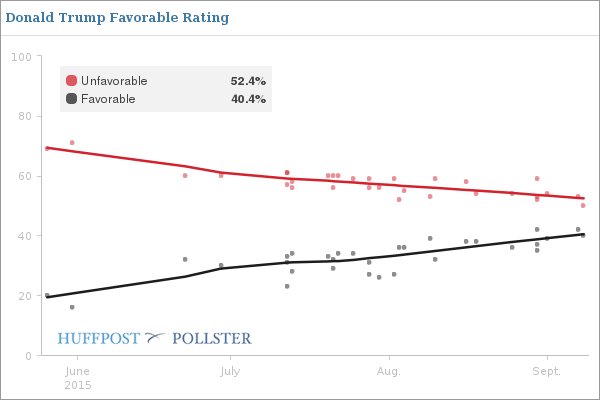 Even aside from Trump's relative standing in the GOP field, the more that people see of Trump, the more they seem to like him.
This probably helps explain Trende's final chart, which, somewhat amazingly, shows Trump rapidly closing the gap on the likely Democratic nominee, Hillary Clinton: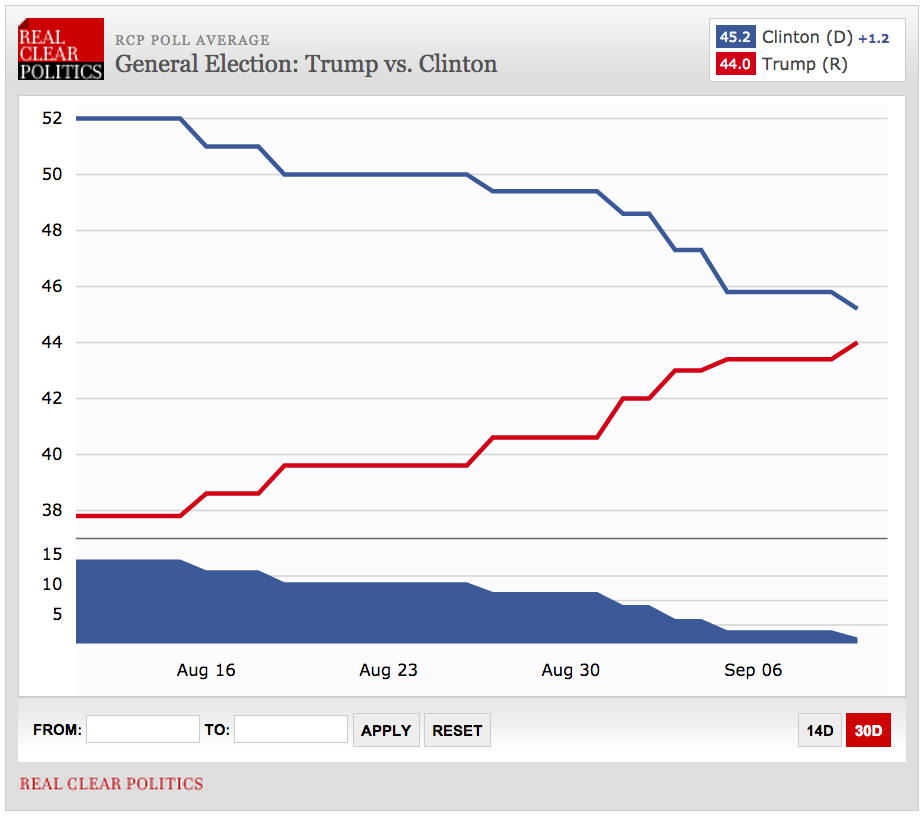 Will this continue? Will it last? It seems unlikely. The weird turns and generally instability of the summer and fall before a presidential election year tend to give way to more conventional, predictable results once voting actually starts.
And yet, what we've seen this summer is that unlikely, unexpected results are at least possible.
(Thanks again to Sean Trende for pointing to the three RCP charts.)