Friday A/V Club: Advertisers Against Augusto Pinochet
Looking back at the "no" campaign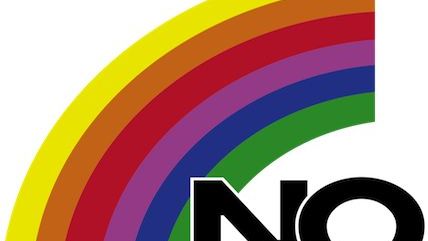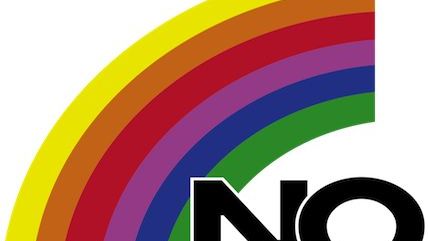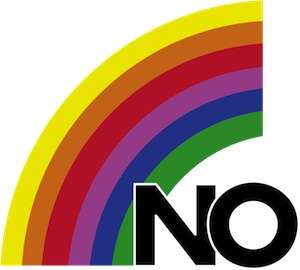 In 1988, Chile held a plebiscite on whether to extend the dictatorship of Gen. Augusto Pinochet. The dictatorship lost. Pinochet reportedly didn't take that very well: According to Peter Ackerman and Jack DuVall's book A Force More Powerful, he reacted by ordering his armed forces to impose martial law. But they refused to obey him, and he then agreed to step down.
The "no" campaign—that is, the campaign to vote against the dictatorship—was the subject of a feature film a few years ago, Pablo Larraín's No. I haven't seen that, so I can't speak to how good it is. (For an interesting critique of it, go here.) But I've seen some of the no team's TV ads, thanks to the fact that I was taking Spanish as an undergrad at the University of Michigan when the plebiscite took place. And they're probably not the sort of things that come to mind when you hear the phrase "protesting a right-wing Latin American dictatorship."
There were, to be sure, overtly political spots that highlighted the human rights abuses of the Pinochet regime. But the most iconic ads looked like this:
If you told your friends that was a Chilean coffee commercial, they'd probably believe you. Compare it to other short films of the late '80s and early '90s, and you might get the impression there was some sort of global House Style that everyone felt the need to follow, whether they were promoting Soviet nostalgia or an American steakhouse. But there's a more direct reason why the spot looks like that: Some consultants from the U.S. helped with the campaign.
Twenty-seven years later, that ad doesn't evoke We're about to oust a brutal dictator so much as it says This is a transmission from the year 1-9-8-8. But it did help oust the dictator, so I'm not gonna knock it. Even though I've got that goddamn jingle stuck in my head now.
(For past installments of the Friday A/V Club, go here.)