Egyptian Billionaire Suggests Buying Island for Syrian Refugees—4 Million and Counting
No sign Syria's civil war is coming to an end.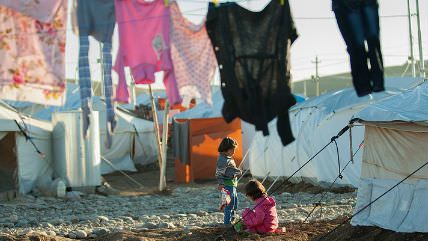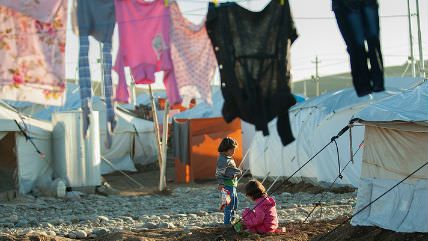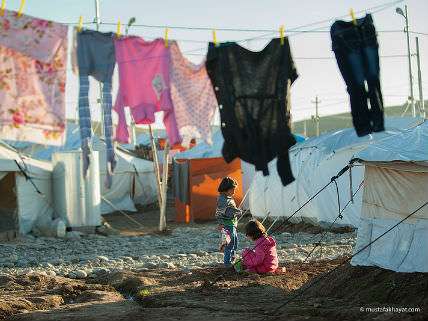 Naguib Sawiris, an Egyptian telecom mogul, the country's third richest man, and one of the founding members of the Free Egyptians Party, says he wants to buy an island from Italy or Greece to house refugees fleeing war-torn Syria and other countries in the region. He made the announcement on Twitter, asking one of the two countries to sell him an island so that he could declare its independence and help refugees build a "new city" there.
In an interview with Agence-France Press, Sawiris suggested an island could cost up to $100 million and that it would require investment in infrastructure, saying there would be "temporary shelters to house the people, then you start employing the people to build housing, schools, universities, hospitals." He also envisions the refugees having the right of return to their home countries when things settle down.
More than four million Syrians have fled the country, which has been in the throes of civil war for four years. Government camps along the Turkish-Syrian border house nearly two million of the four million Syrians registered with the United Nations High Commissioner for Refugees (UNHCR). More than a million Syrians fled to Lebanon, where they have access to basic public services. More than 600,000 more Syrians are in Jordan, with another 400,000 in Iraq, Egypt, and Libya.
Even at the population density of a refugee camp, the largest Greek islands for sale to the public probably couldn't hold more than a few thousand people—they're advertised as resort development opportunities.
More than 348,000 Syrians have applied for asylum in Europe since 2011, with more than 138,000 applications coming in 2014. Migrant traffic across the Mediterranean, from Syria, Libya, and elsewhere in Asia and Africa, increased by 80 percent this year so far, with the UNHCR reporting 137,000 migrants crossing the Mediterranean according to data from European authorities. The prime minister of Great Britain, David Cameron, announced today the United Kingdom would accept "thousands" of new refugees after previously saying that wasn't the simple solution. Cameron also pledged $150 million dollars to relief efforts. By 2014, Germany had already pledged to accept 20,000 refugees. Most of the refugees not in the countries neighboring Syria (except Israel, which is not accepting Syrian refugees into the countries) are in Europe. Very few have been accepted in North America, and virtually none anywhere else in the world.
The United States, which has given more than $4 billion to international relief efforts, has accepted just 1,500 Syrian asylum-seekers since 2011. It approved just 36 applications in 2013 due to counterterrorism rules. Earlier this year, a group of 14 Democratic senators called on the U.S. to accept more Syrian refugees, while the president of the International Rescue Committee wants the U.S. to accept and settle 65,000 refugees by the end of 2016. The refugee situation has been called the worst humanitarian crisis since World War II.
Meanwhile, the White House says its monitoring reports of Russian troops in Syria. Russia has backed Bashar Assad and his government in their effort to maintain control of the country, while Western countries, led by the United States, insist any solution to the Syrian civil war requires Assad to step down.