A.M. Links: More Hillary Emails Released, Ben Carson Rises in Polls, Bangkok Bombing Suspect Arrested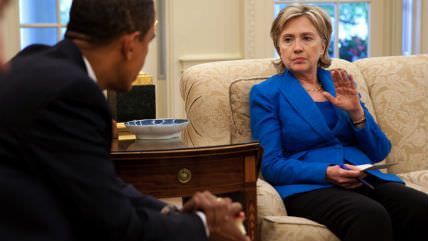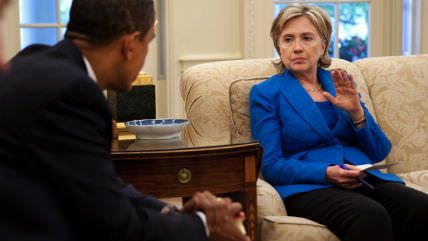 Credit: White House / Flickr.com

The State Department has released another massive batch of Hillary Clinton emails.
The U.S. Supreme Court has refused to allow an elected county clerk in Kentucky to continue denying marriage licenses to same-sex couples.
"A video appears to capture sheriff's deputies in San Antonio fatally shooting a man who had his hands up as shots were fired."
Authorities in Thailand have arrested the man they believe is responsible for the Bangkok bombing.
New at Reason
Follow us on Facebook and Twitter, and don't forget to sign up for Reason's daily updates for more content.