Remembering the Life and Honoring the Legacy of Whitney Ball
A stronger civil society makes life better for everyone.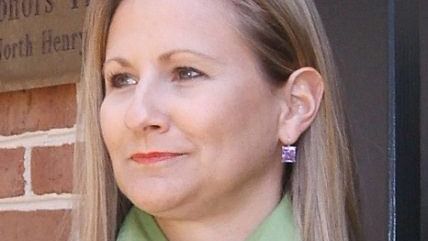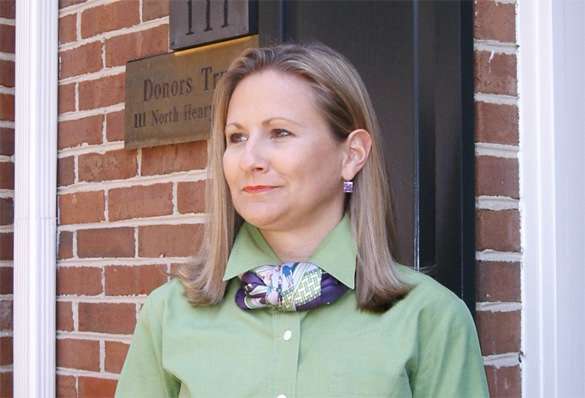 Death focuses the mind. The recent passing of my dear friend Whitney Ball, who devoted her professional life to making it easier for people to support civil society, inspired this column.
Whitney founded Donors Trust, an organization that, as its mission details, "encourages philanthropy and individual giving and responsibility, as opposed to governmental involvement, as an answer to society's needs."
Her death comes near the 10th anniversary of the deaths of some 1,833 people as the result of Hurricane Katrina, a tragic event that showcased government failures at every level.
Government incentives kept people living in a below-sea-level city that was protected from the Mississippi River delta only by quickly eroding government-maintained levies. A disastrous hurricane was a highly predictable and predicted event. Commenting in December 2001 on a Federal Emergency Management Agency memo that listed a hurricane strike as one of the three most catastrophic disasters facing America, the Houston Chronicle noted, "The New Orleans hurricane scenario may be the deadliest of all."
Yet city and state governments and the federal government were completely unprepared. Their responses were a debacle. New Orleans Mayor Ray Nagin, for instance, failed to order evacuation of the city until it was too late. The mismanagement and lack of preparation in the relief effort meant that survivors remained in New Orleans without water, food or shelter for many days, not to mention the reported mistreatment of those who had found shelter in registered facilities, such as the Superdome. And don't get me started on the fiasco created by the Small Business Administration's disaster loan programs—the mistakes, endless waiting times, and high-rate failure to deliver capital to those in need.
It was not for lack of employees and funding. At the time, FEMA alone employed over 190,000 people and had a $50 billion budget. SBA's budget went up, too, along with any agencies allegedly helping in the relief effort. It is just that decision-making driven by politics and special interest groups is not conducive to producing successful results.
But Hurricane Katrina also showcased Whitney's vision of charitable people and communities coming together to solve pressing and immediate problems. A new book, How We Came Back: Voices from Post-Katrina New Orleans, edited by my colleagues Nona and Virgil Storr and Emily Chamlee-Wright, details how "individuals and communities found hope and help in the immensely generous philanthropic contributions of informal networks of voluntary social action, such as religious organizations, as well as in established nonprofits."
According to Charity Navigator, after Katrina, private nonprofit organizations raised $4.25 billion for the storm's victims. Though this was a record amount of money, it was in keeping with Americans' history of generosity.
The charitable sector represents more than 2 percent of gross domestic product in the United States—or $358.38 billion in 2014. According to the National Philanthropic Trust, in 2014, 95.4 percent of U.S. households donated to a charity and gave an average of $2,974.
Social entrepreneurship also played a vital role in the disaster recovery efforts, providing the materials, services and information that people needed to rebuild their lives and fill the immense gaps left by government-provided services. And on that front, too, Americans are impressive. In 2013, 64.5 million adults volunteered 7.9 billion hours of service, worth an estimated value of $175 billion.
All these private, decentralized efforts make up what we call "civil society." Unfortunately, while purporting to act in its name, government interventions destroy civil society by stimulating demand for government services, thereby crowding out the private sector's efforts. Considering the lousy results that government programs produce, it's not a happy development.
Whitney, who never shied away from a challenge, focused her life's work on building a stronger civil society because she believed that a strong civil society makes a better society, both for individuals and for America as a whole. Those of us who also believe must continue to work toward that end.
[Related: Read Reason's Nick Gillespie on Whitney Ball's legacy here.]
COPYRIGHT 2015 CREATORS.COM