A.M. Links: Trump Is Now GOP Frontrunner, More Email Troubles for Hillary Clinton, Thai Police Seek Prime Suspect in Bangkok Bombing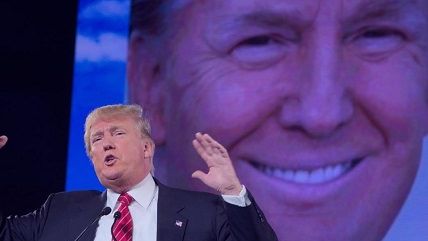 Thai police are searching for a man caught on video who may be connected to yesterday's Bangkok bombing.
"More than 300 of former Secretary of State Hillary Rodham Clinton's emails—or 5.1 percent of those processed so far—have been flagged for potential secret information, the State Department reported to a federal court Monday."
Democratic Pennsylvania Rep. Chaka Fattah is scheduled to make his first court appearance today in his federal racketeering case.
Police in Bangladesh have arrested three men in connection with the brutal murders of secular bloggers Avijit Roy and Ananta Bijoy Das.
New at Reason.com
Follow us on Facebook and Twitter, and don't forget to sign up for Reason's daily updates for more content.