Cops Didn't Understand Straight Outta Compton in the '80s and They Don't Today
Rappers are still in a First Amendment fight with law enforcement over their music.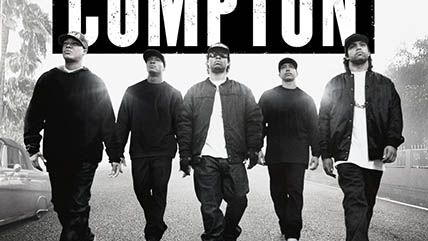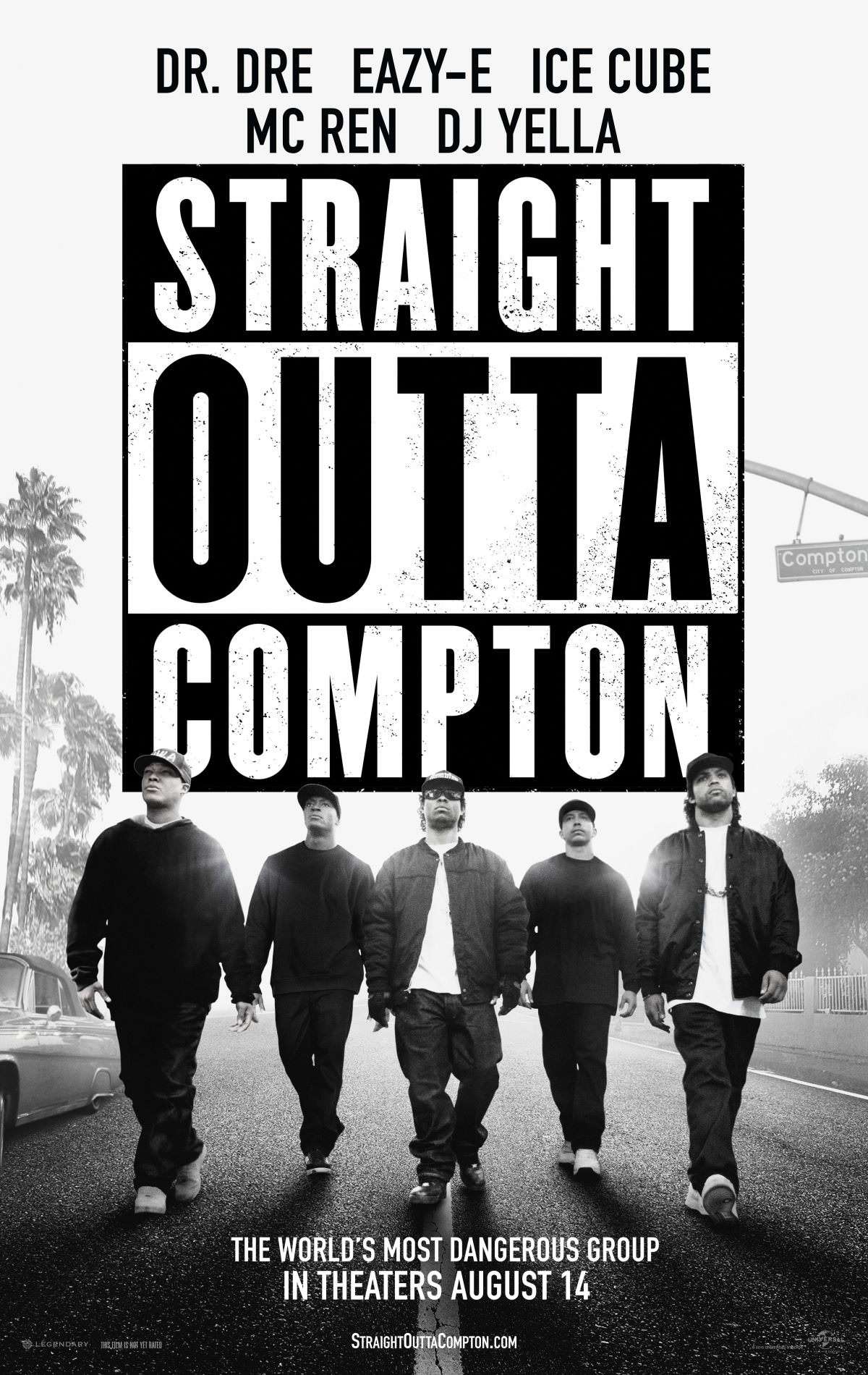 The movie Straight Outta Compton, which opens this weekend, dramatizes the emergence of southern California hip-hop rap group N.W.A. In 1988, the group's album of the same name popularized gangsta rap music with lyrics detailing the realities of life in gang-ridden South Central L.A.
N.W.A. members Dr. Dre (Andre Romelle Young) and Ice Cube (O'Shea Jackson) went on to become rap superstars in their own right after writing songs like "Fuck tha Police," and "Gangsta Gangsta," with lyrics like "takin' out a police will make my day" and "beat a police outta shape."
Law enforcement agencies took those lines quite literally.
In 1989, N.W.A.'s record label received a warning letter from the Federal Bureau of Investigation (FBI) expressing displeasure with the lyrics of "Fuck tha Police" because the song encouraged "violence against and disrespect for the law enforcement officer."
First Amendment activists jumped to the N.W.A.'s defense and the unforeseen publicity only added to the band's street-cred. Eventually, Straight Outta Compton was selected as one of Rolling Stone's 500 Best Albums of All Time. But decades later, as aspiring gangsta rap artists try to emulate N.W.A.'s success, law enforcement still has rap in its cross-hairs.
When a person is accused of committing a crime "sometimes what they say will end up being used against them" despite the First Ammendment, Contra Costa County District Attorney Satish Jallepalli told Reason TV in 2014. Jallepalli presented evidence in 2012 to a grand jury supporting the idea that Bay Area rapper Laz Tha Boy (Deandre Mitchell) was responsible for two shootings in Antioch, California. Jallepalli didn't base the charges on any physical evidence linking Mitchell to the crimes, but rather relied on faulty-and-later-recanted eyewitness testimony and three gangsta rap music videos made by Mitchell (What You Do It Fo, It's Real and Southside Richmond). He said they showed Mitchell had the mindset to commit such crimes.
"It's supposed to be freedom of speech," Mitchell told Reason TV from behind the glass at a detention facility in Martinez, California last year. "So when I use my freedom of speech and voice my opinion then you all turn around and try and use it against me like this is who I am as a person."
Sometimes the connection between gangsta rap and actual murder is even more flimsy. Hip-hop rapper Tiny Doo (Brandon Duncan) spent eight months in jail awaiting trial on charges that he conspired to commit a series of gang related shootings around San Diego. But the only evidence against him was his gangster rap album, "No Safety."
Prosecutors never alleged Duncan shot the gun or drove the getaway car; rather, they charged that he willfully promoted and benefited from the shootings through his album. "We're not just talking about a CD of anything, of love songs," said San Diego County Deputy District Attorney Anthony Campagna in court. "We're talking about a CD [cover] … There is a revolver with bullets."
"It's not real life, it's just entertainment," Duncan told Reason TV in 2015 after the charges had been dropped. He says gansta rap is no different than violent action movies: "The more shooting you talk about in your raps, the more people…want to go grab that album."
Charis Kubrin, a sociologist at the University of California-Irvine, says prosecutors often use this tactic because they know it will scare jurors who have little knowledge of rap music's artistic metaphors, characters, hyperbole and word play.
"Jurors [tend to be] older, higher socioeconomic status, [and] typically white," she told Reason TV in 2014. "They often don't have the proper context for understanding rap music."
I looked at the cases against Tiny Doo and Laz Tha Boy for Reason TV. Click below for those stories: