Reason Weekly Contest: Write a New Warning Label
Last week's winners revealed.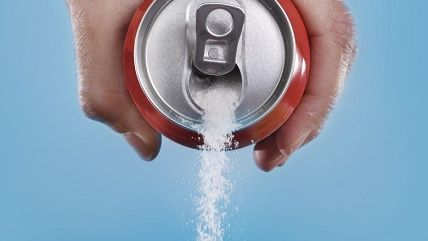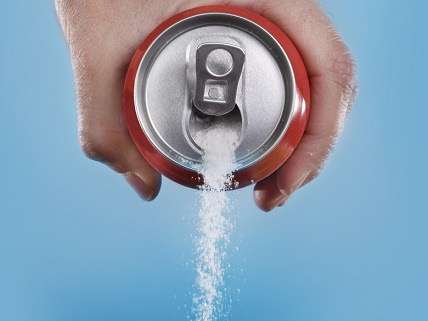 A San Francisco ordinance would require mandatory warnings on sugar-sweetened drinks that say: "WARNING: Drinking beverages with added sugar(s) contributes to obesity, diabetes and tooth decay." Please come up with the next warning label San Francisco will require on an item—any item.
How to enter: Submissions should be e-mailed to contest@reason.com. Please include your name, city, and state. This week, kindly type "WARNING" in the subject line. Entries are due by 11 p.m. Eastern Time, Monday, Aug. 17. Winners will appear Friday, Aug. 21, right here at Reason.com.
In the case of identical or similar entries, the first one received gets credit. First prize is a one-year digital subscription to Reason magazine, plus bragging rights. While we appreciate kibbitzing in the comments below, you must email your answer to enter the contest. Feel free to enter more than once, and good luck!
And now for the results of last week's contest: In light of the sad and shocking Miss Piggy/Kermit split, we asked you to predict the name of the title of the tell-all one of them will inevitably write.
THE WINNER: "A Pig Under the Blankets"—Eric Bohlman, Wilmette, IL
SECOND PLACE: "Fozzie Shrugged"—Fred Cole
THIRD PLACE: "It's Not Easy Being Married"—Judy Tashbook, Dallas, TX
HONORABLE MENTIONS:
"50 Shades of Green"—Christopher P. Brown, Idlewylde, MD
"Piggy Dearest"—Andy Johnson, Baton Rouge, LA
"Once You've Gone Amphibian, You Can Go Back"—Jeff Ford
"Sweet and Sour: My Love and Loss of Miss Piggy" — Scott McCleneghan, Plano, TX
"Dork, Pork, and Bork: The 40 Year Love Triangle Between Kermit, Miss Piggy, and the Swedish Chef"—Joshua Trujillo, Chandler, AZ
"This Little Piggy: How I Dumped A Philandering Frog"—Matthew Givens, Montgomery, AL
"Green Legs and Ham"—Brian Drolet, Manchester, NH (sent in by many others, too—but later!)
"Green Legs and Spam"—Jaloo Zelonis, Roberta, GA
"Pig Roast"—Robert Magee
"Telling Pork Pies: The Dark Side of America's Most Celebrated Swine"—Nancy McDermott
"A Twisted Tale"—Bill Fullerton
"He's Not Pig Enough For Me"—Stephan Vogelmann
"I'm With the Bacon"—Andy Johnson, Baton Rouge, LA