Student Wrongfully Expelled for Rape Triumphs in Court: Due Process Beats 'Yes Means Yes'
The University of Tennessee shifted the burden of proof and violated the rights of accused student Corey Mock.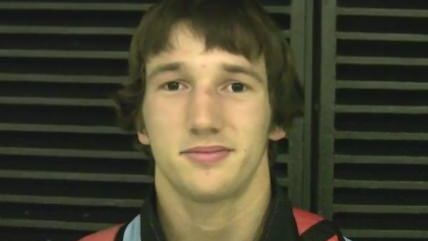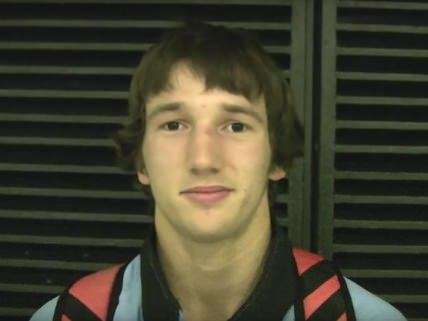 A judge overturned the expulsion of Corey Mock—a University of Tennessee at Chattanooga student and star wrestler—after determining that UTC's administration had improperly required Mock to prove that he was innocent of sexually assaulting another student.
The decision is a significant blow to the concept of affirmative consent. According to Judge Carol McCoy, UTC's consent standard wrongfully shifted the burden of proof and violated Mock's due process rights.
Mock's expulsion stemmed from a sexual encounter with a fellow student, Molly Morris, during the spring of 2014. Morris and Mock had met online and quickly become friends; they hung out on several occasions and decided to attend a house party together. Morris had too much to drink—someone might have slipped her something, though no evidence established this—and went to the bathroom to be sick. Mock found her, took her to a bedroom, and they had sex.
A week after the incident, Morris told Mock that she had not given consent. Three months later, she formally accused him of raping her.
The campus judicial process initially cleared Mock, but UTC Chancellor Steven Angle took an interest in the case after meeting with Morris. Angle asked the campus adjudicators to re-hear the case. This time, Mock was found guilty.
The rationale was atrocious. As KC Johnson of Minding the Campus explains:
Angle, for his part, argued that Mock had failed to prove that he had obtained affirmative consent—that is, that Mock, not UTC, had the burden of proof in the initial hearing. UTC hadn't adopted a "yes means yes" policy, but Angle inferred it through various provisions in the school's code, and in other writings.
UTC's decision was a powerful confirmation of due process advocates' worst fears about affirmative consent policies. I have long-argued that the "Yes Means Yes," when judged by university officials, in tandem with a preponderance of the evidence standard, creates a de facto assumption that an accused student is guilty unless he can prove otherwise–turning innocent until proven guilty on its head.
Consider what evidence Mock would have had to present at his hearing in order to clear himself. Only a signed document—or, perhaps, a video of the encounter—could have definitively established that he had Morris's permission to proceed. Do college administrators really expect students to draw up consent papers, or film sex tapes? (Sadly, some activists do.)
Earlier this week, Judge Carol McCoy recognized the fundamental unfairness of Mock's situation and agreed with him that UTC had established an impossible standard. According to her ruling:
The UTC Chancellor improperly shifted the burden of proof and imposed an untenable standard upon Mr. Mock to disprove the accusation that he forcibly assaulted Ms. Morris. He made no finding that Ms. Morris did not consent, intertwined the definition in SOC 7 of sexual assault and sexual misconduct, and made no distinction as to which acts had occurred.
The Washington Examiner's Ashe Schow reports that Mock and his family are relieved:
Mock's father, in an email to the Washington Examiner, said that he and his son are "very pleased with the judge's decision; we weren't sure if anyone was going to follow the law, and this has restored our faith." But he is aware that UTC may try to appeal the ruling and that this case may not be over.

As for what's next for Corey Mock, his father is unsure.

"No idea where Corey goes from here, he is weighing his options, something he hasn't had in a long time," Mock's father wrote. "This is the first good news we have had in over a year and we are thanking God and trying to enjoy it."
The ruling is obviously a great outcome for Mock, and perhaps UTC administrators will be less eager to railroad accused students in the future. But many more judges will have to reach the same conclusion as McCoy if anything is to be done to stop affirmative consent policies from sweeping the nation's campuses.