Reason Weekly Contest: Title Miss Piggy's Tell-All Book
Last week's winners revealed.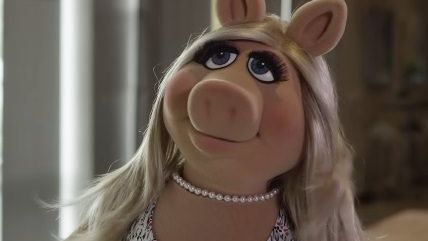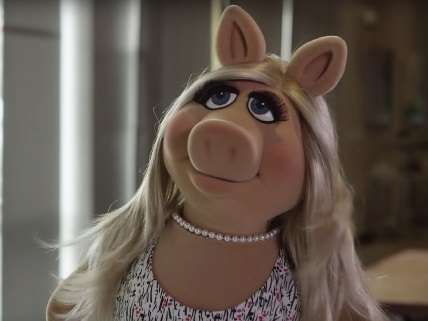 Welcome back to the Reason Weekly Contest! This week's question is:
Now that Miss Piggy and Kermit have split, please come up with the title of the tell-all book one of them will write.
How to enter: Submissions should be e-mailed to contest@reason.com. Please include your name, city, and state. This week, kindly type "KERMIT" in the subject line. Entries are due by 11 p.m. Eastern Time, Monday, Aug. 10. Winners will appear Friday, Aug. 14, right here at Reason.com.
In the case of identical or similar entries, the first one received gets credit. First prize is a one-year digital subscription to Reason magazine, plus bragging rights. While we appreciate kibbitzing in the comments below, you must email your answer to enter the contest. Feel free to enter more than once, and good luck!
And now for the results of last week's contest: Go Set a Watchman, Harper Lee's newly published sequel to To Kill a Mockingbird, shocked America by painting Atticus Finch as a bitter racist. We asked you to come up with the title of another shocking or disappointing sequel.
THE WINNER:
The Old Man and the Hormone Injections — Bill Roberts, Tulsa, OK
SECOND PLACE:
Horton Hears a Microaggression — Joe, MD
THIRD PLACE:
Stuck in Traffic (sequel to "On the Road") — Linda Olle, New York, NY
HONORABLE MENTIONS:
Lackluster Results (sequel to Great Expectations) — Alexis Bailey, Mesa, AZ
A Portrait of the Artist as an Underemployed Starbucks Barista—Axel Jones, Stroudsburg, PA
Wuthering Lows — Christopher P. Brown, Idlewylde, MD
Revenge of the Giving Tree
Lolita the Assistant Telemarketing Manager
Where the Wild Things Are Killed For Trophies
The Trial, Part II: Reversed on Appeal, by Franz Kafka —Jay Cornell, San Francisco
Return to Treasure Island: IRS Audit — Kathy Harkness, Denton, MD
Les Misérables: Havana Nights — Ed Cox, Austin, TX
The Lion, The Witch, and The Wardrobe Malfunction — Robert Ryan Dallas City, IL
Catch 22-A; The Sub-Clause — Greg S. Renaud
100 Days of Incessant Companionship, by Gabriel Garcia Marquez — Norm, New Park, PA
Infinite Yeast — John Seeley, Kew Gardens, NY
A Hipster Startup Grows in Brooklyn — Joshua Trujillo, Chandler, AZ
Puss in Kinky Boots — Ted S., Kingston, NY
Go Kill a Southern Liberal Fantasy — Michael Hughes, Atlanta, GA
As I Lay Dying After a Traffic Stop — Tracy Davis, Lawrence, KS
Sometimes a Notion Isn't So Great — David R. Woolley, Minneapolis, MN
Mansfield Parking Lot
Do You Think Jean Brodie Has Had Work? — Linda Olle, NYC (Yes, our second place winner!)