More Hillary Emails, D.A.R.E. Still Loves Prohibition, Bloodbath at MSNBC: P.M. Links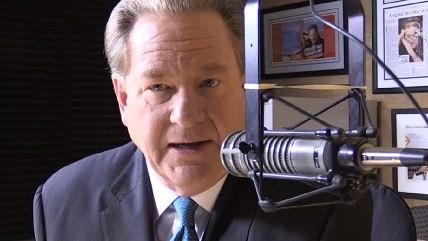 Youtube

The State Department released more of Hillary Clinton's emails.

Remember D.A.R.E., everybody's favorite ineffective anti-drug program? Despite what you may have heard, the group did not reverse its stance on marijuana legalization.
MSNBC is getting rid of Ed Schultz, The Cycle, and Now with Alex Wagner. Schultz responded.
St. Louis County, Missouri, authorities treat black kids far more harshly than white kids, according to the Justice Department.
Clickhole on Donald Trump. Because hey, it's Friday.
New at Reason.com
Bomb Drops in a Smithsonian Documentary and NBC Sit-Com: The ravages of Hiroshima; the misery of unfunny summer comedies. By Glenn Garvin
Indiana Lawmakers Surprised To Learn They Banned Driving With Cell Phones: Nanny of the Month, July 2015. By Ted Balaker
Follow Reason on Twitter, and like us on Facebook. You can also get the top stories mailed to you—sign up here.