Here's What the Guy Who Paid $50,000 to Kill Cecil the Lion Can Learn from the Guy Who Paid $350,000 to Kill a Black Rhino
Done right, paid hunts for endangered animals can be a huge boon for conservation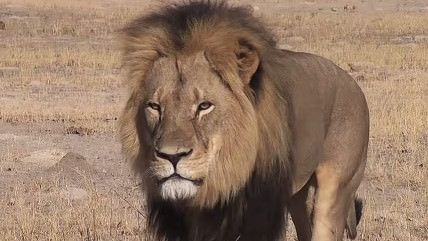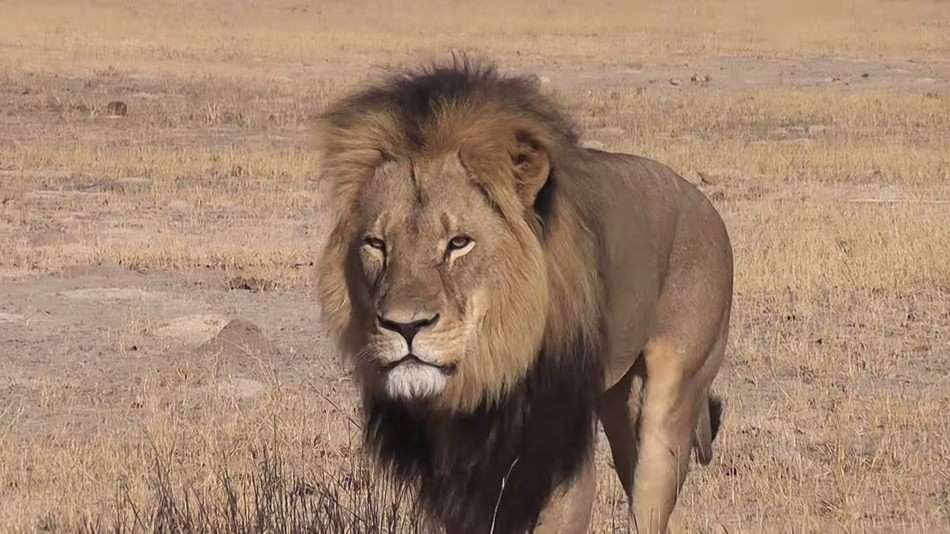 Days after the news of the death of Cecil the Lion broke—and weeks after the actual hunt—the Internet is still in an uproar. The dentist/hunter who killed the beloved big cat has shuttered his business in Eden Prairie, Minnesota, and seems to have gone missing. Everyone from Betty White to Zimbabwe's minister of the environment is pissed.
At least part of the outcry seems to be focused on the fact that Walter Palmer regularly paid big bucks to go on big game hunts. From CNN:
"As troubling as it is, the rarer these trophy hunted animals become, the more hunters are willing to pay to kill them—like the American hunter who recently paid $350,000 to kill a critically endangered black rhino in Namibia," said Jeff Flocken, the [International Fund for Animal Welfare]'s North American regional director.
But the problem isn't that Palmer paid a lot of money to hunt a lion, it's that he didn't pay enough money, he paid it to the wrong people, and he killed the wrong lion.
As far as I can tell, Palmer screwed up by using dodgy guides who in turn used illegal practices to lure an animal that should have been off-limits for many reasons, including that it lived on protected land and that he was part of an Oxford research project. In a public statement, Palmer has said he believed his guides were on the up-and-up and that all his permits were in order, but he should have been more meticulous about checking out the legitimacy of the operation, especially since he already had a felony record for botching a bear hunt. It's unclear how much he was involved in the coverup when it became clear that the lion was not a legitimate target.
But too much of the coverage has elided of the fact that hunts like the one Palmer says he thought he was on can be carried out perfectly legally and, more importantly, are a huge boon for wildlife conservation.
Here's the story of even more expensive and high-profile hunt, flawlessly executed: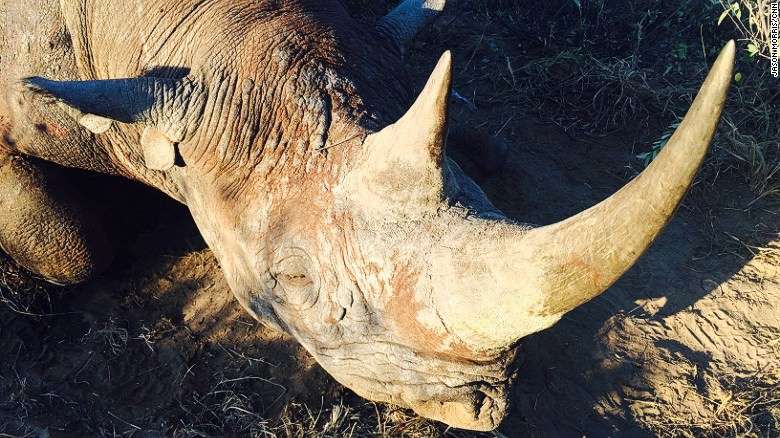 American Corey Knowlton paid $350,000 for a permit to hunt a black rhino in Namibia under the auspices of the Dallas Safari Club back in January 2014. Black rhinos are critically endangered, and Knowlton received death threats after the permit auction, but the details of his hunt are likely to win over all but the most ardent hunting opponents.
For starters, the money will go to fight poaching. (That's right: this pay-to-play hunt will help fund efforts to prevent exactly the kind of crappy practices used by Palmer's team) The permit from the Namibian government authorized only the killing of one of 18 elderly male black rhinos, which are actually considered a net negative for overall species survival, since they are past their breeding years but remain territorial and are therefore a threat to the younger males. Knowlton and his well-vetted team whittled that list to just four animals and were obsessively carefully about finding the right rhino to kill.
At one point during the hunt, they felt visibility wasn't good enough to be sure they were getting the right animal, so they headed to a new location to hunt one of the approved rhinos, only to discover that it has beaten them to the punch by dying of natural causes, likely old age–related.
Yet according to an account from a CNN journalist who rode along on the hunt, the kill was no less thrilling for its careful targeting and elderly quarry and when it was over Knowlton felt he had done the right thing:
Knowlton walks up from behind the rhino and when he's certain it's over, he kneels next to it.

"Any time you take an animal's life it's an emotional thing," Knowlton said.

The Namibian government official assures Knowlton it is the rhino on the approved hunting list. The trackers smile with relief and shake hands.

I ask Knowlton if he still feels that killing this black rhino was the right thing to do and that it will benefit the future of this endangered species.

"I felt like from day one it was something benefiting the black rhino," reflected just moments after the hunt ended. "Being on this hunt, with the amount of criticism it brought and the amount of praise it brought from both sides, I don't think it could have brought more awareness to the black rhino."
If the accounts of a grisly two-day march to find the wounded Cecil, followed by a scramble to cover up the fact that he was collared and therefore should have been off-limits, are accurate, the closing moments of Palmer's hunt were nothing like this one. And hunts like Palmer's are likely more common than Knowlton's. But the fact that money exchanged hands wasn't the problem with Palmer's hunt—and it was probably the most praiseworthy party of Knowlton's.
Semi-related: If Palmer wasn't spending his money on big game hunts, it looks like he'd be spending it on GOP candidates. Which is more harmful? Your call.
Full disclosure: I'm on the record being bummed about narrowly missing the chance to eat South African lion meat. I later got the the chance to do so. It wasn't very good.