Cincinnati Cop Pleads Not Guilty in Shooting, Zimbabwe Doesn't Care About Dead Lions, Stabbings at Jerusalem's Gay Pride: P.M. Links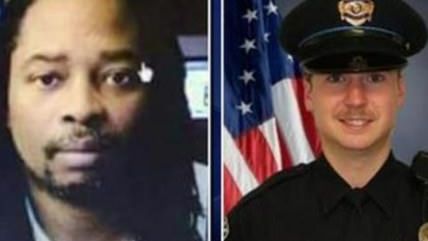 WKRC

Former University of Cincinnati Police Officer Ray Tensing has pleaded not guilty of murder for shooting Samuel DuBose in a head during a traffic stop earlier this month.

Actual residents of Zimbabwe, which suffers from 80 percent unemployment, have exactly zero fucks to give about some dentist killing a lion there.
An ultra-orthodox Jewish man was arrested after allegedly stabbing six people at Jerusalem's gay pride march. He had just gotten out of prison three weeks ago after serving time for stabbing three people at Jerusalem's gay pride march in 2005.
People who don't understand libertarian thinking seem to think that Sen. Rand Paul's opposition to Planned Parenthood is unlibertarian. The reality is a lot more complex.
Bernie Sanders took his "Open borders threatens American jobs" argument to the Hispanic Chamber of Commerce.
A bunch of small Confederate flags were found scattered around outside the church in Atlanta where Martin Luther King Jr. once preached.
Australian officials hope the discovery of some debris on an island in the Indian Ocean will help explain the disappearance of Malaysia Airlines Flight 370.
New at Reason
How a Voice of America DJ Helped the U.S. Win the Cold War: Willis Conover and that cold war jazz. By Charles Paul Freund
Public School Teacher Rebecca Freidrichs: "I Never Asked the Union to Represent Me." A California teacher is taking her fight with organized labor all the way to the Supreme Court. By Matt Welch & Alex Manning
Follow us on Facebook and Twitter, and don't forget to sign up for Reason's daily updates for more content.