A.M. Links: U.S. Police Have Killed 664 People This Year, Russia Blocks U.N. Resolution on MH17 Crash in Ukraine, Hillary Clinton Disappoints Democrats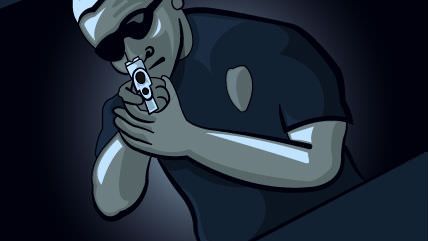 The number of people killed by police this year in the United States has reached 664.
Democrats are growing increasingly unhappy about Hillary Clinton's habit of dodging major issues on the campaign trail.
Russia was the only member of the U.N. Security Council to vote against a resolution that would have created an international tribunal to investigate and prosecute those responsible for shooting down Malaysia Airlines Flight 17 over Ukraine.
The Michigan Supreme Court has ruled that sentencing guidelines which trigger increased mandatory minimum sentences are unconstitutional if those guidelines are based on factors not found by a jury.
The NFL players' union has filed a federal lawsuit against the league in response to Tom Brady's four-game "deflategate" suspension. "No player in NFL history has served a suspension for 'non-cooperation' or 'obstruction,'" the union said in a statement. "In this case, the evidence is paper-thin."
New at Reason.com:
Hillary Keeps Lying Why does Hillary lie? Because she thinks she can get away with it. Will American voters let her? By Judge Andrew Napolitano
Follow Reason on Twitter, and like us on Facebook. You can also get the top stories mailed to you—sign up here.