Hillary Clinton Promises to Build 500 Million Solar Panels if Elected President, Senate Re-Authorizes Export Import Bank, China Lifts Video Game Console Bans: A.M. Links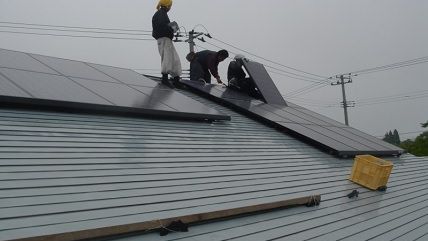 Richard Masoner/flickr

Democratic presidential candidate Hillary Clinton is expected to give a speech on climate change today, where she'll pledge to have 500 million solar panels built if she's elected.

Senior Republicans in the Senate took to the floor during a Sunday session to condemn comments by Texas Republican Sen. Ted Cruz, who accused fellow Republican Mitch McConnell, the Senate majority leader, of lying about the Export-Import Bank, which the Senate ended up voting to re-authorize.
The Associated Press tracked slaver fishing vessels that escaped capture off the coast of Indonesia to a strait near Papua New Guinea, about 1000 miles away.
An Al Shabaab suicide bomber who drove a truck into a hotel in Mogadishu killed nine people, including a Kenyan diplomat and a Chinese embassy guard.
The government in China has lifted all its bans on video game consoles.
Whitney Houston's daughter Bobbi Kristina Brown died aged 22.
New at Reason.com:
Follow Reason on Twitter, and like us on Facebook. You can also get the top stories mailed to you—sign up here.