Judge Allows Parents to Force Charter Takeover of Poorly Performing Elementary School
Struggling Palm Lane Elementary School in Anaheim, California, will see new management.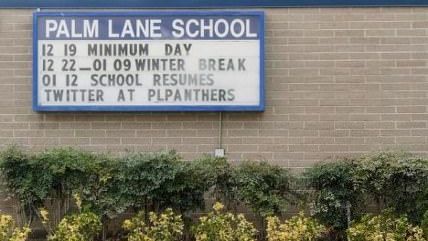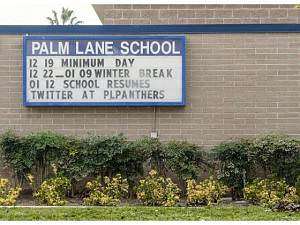 At the start of the year, parents of two-thirds of the students at Palm Lane Elementary School in in Anaheim, California, signed a petition to force the school to accept a charter program takeover.
This is permitted under California's "parent trigger" law, though it's not always easy to invoke. Sometimes school boards resist, using any excuse they can get their hands on. In Palm Lane's case the Anaheim City School District Board tried throwing out signatures and also claiming that the school didn't qualify for the "parent trigger" law treatment. The law requires schools to meet certain thresholds of classification as a poorly performing school for parents to demand changes via the petition process. But both the state and federal mechanisms for testing school performance are currently suspended. The school district attempted to argue this meant the school could not be subjected to the parent-trigger process at all.
Judge Andrew Banks didn't buy it. He ordered the school district to approve the petition and start collecting charter school proposals. He went back to the school performance scores before the evaluations were suspended and found them wanting. And he did his own review of parents' signatures and found them to meet the required threshold.
This is not some group of privileged conservative parents trying to use the law to break free from the public school system on the altar of privatization. Palm Lane is heavily attended by minority students (85 percent Hispanic) who are learning English. The public school system has failed them, and now their parents are demanding it be fixed. From the Orange County Register:
"When I received the news, I'm crying for a little time," said Cecilia Ochoa, a parent of two Palm Lane Elementary School students and one of the lead petitioners in what is believed to the first use of the so-called Parent Trigger Law in Orange County. "I'm so very happy, and all my community is happy too."
California's parent-trigger law requires that the new charter school accept all the previous students, assuming they want to remain there, so any argument that charter schools get to "pick" their students in order to game test scores simply doesn't apply here. The transition to a charter school doesn't guarantee success, but being able to actually shop around to decide which program will oversee their kids' education gives parents more control and more choice over their fates, which at least improves the chances of a better outcome.