Are Donald Trump and Bernie Sanders Tapping into Rage Against the Machine?
Hey ho, hey ho, the status quo has got to go - especially if you're a Mexican or really rich.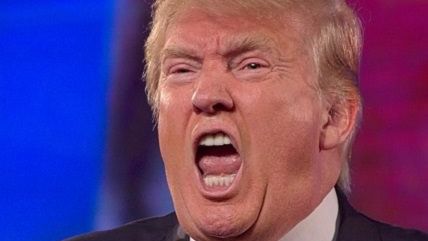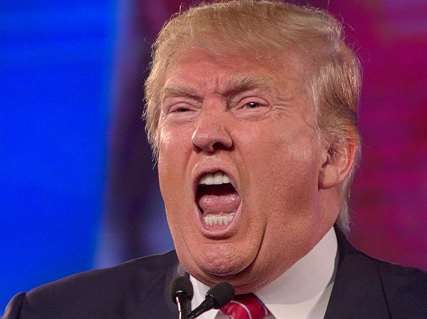 Glenn Reynolds, the Instapundit, interviewed GOP presidential candidate Carly Fiorina for USA Today and asked her about the Donald Trump bubble, which may have already popped given the Republican furor over his slagging of John McCain.
Here's the former HP CEO's take on why a loudmouth with no political experience is sitting atop current GOP polls:
"People are angry that things as common sense as securing the border and eliminating sanctuary cities are being framed as extreme views. They are tired of empty rhetoric without action, and they are hungry for a leader from outside the professional political class. I think we need a real plan, which is why I have offered a much more specific approach to securing the border, fixing the legal immigration system and addressing illegal immigration."
That answer reminds me of a new Pizza Hut product: Where will they find new places to stuff more cheese into a fricking pizza? For Fiorina and seemingly all other Republican candidates (including, alas, Rand Paul), you've got to figure out how to stuff immigrants, illegals, sanctuary cities, immigrants, uncontrolled borders, sanctuary cities, illegals, and illegals into every possible answer, in as many ways as possible. And would you like to buy a side order of illegals, immigrants, and uncontrolled borders with that?
Gallup has a different view. It periodically asks "people" what they think is the "nation's most important problem." Unsurprisingly, a strong plurality—33 percent—say it's the economy in one form or another. In an open-ended query, respondents in early June (the most recent poll period) suggested things such as "economy in general" and "unemployment/jobs." A total of 6 percent overall brought up "immigration/illegal aliens" while more than twice that number (14 percent) mentioned "dissatisfaction with government."
Over at the Pittsburgh Tribune, Salena Zito has a better read on things than Fiorina. She notes the Trump insurgency and matches it with Bernie Sanders' surprisingly popular run on the Democratic side and argues
Americans are just tired of it all. Tired of no one speaking honestly to them, tired of being told they cannot speak honestly….

Think about this: For two administrations, Democrats, Republicans and independents effectively have been told to hold their tongues. During the Bush administration, you were unpatriotic if you criticized the wars in Iraq and Afghanistan; during the Obama administration, you're a racist if you criticize the president or his policies.

In a span of a few days last week, Americans witnessed Washington's glaring failure with disbelief.

First, the government admitted that Social Security numbers, fingerprints, passwords and other personal information of more than 22 million federal workers, all used to conduct background screenings, were hacked on the Obama administration's watch.

Then a whistleblower leaked an internal Department of Veterans Affairs document to the Huffington Post, showing that more than 238,000 of the 847,000 military veterans with pending applications for health care through the VA had already died.

Finally, the FBI admitted that flaws in paperwork and communications between a federal background-check worker and state law enforcement allowed Dylann Roof to buy a handgun in South Carolina, weeks before he allegedly killed black churchgoers.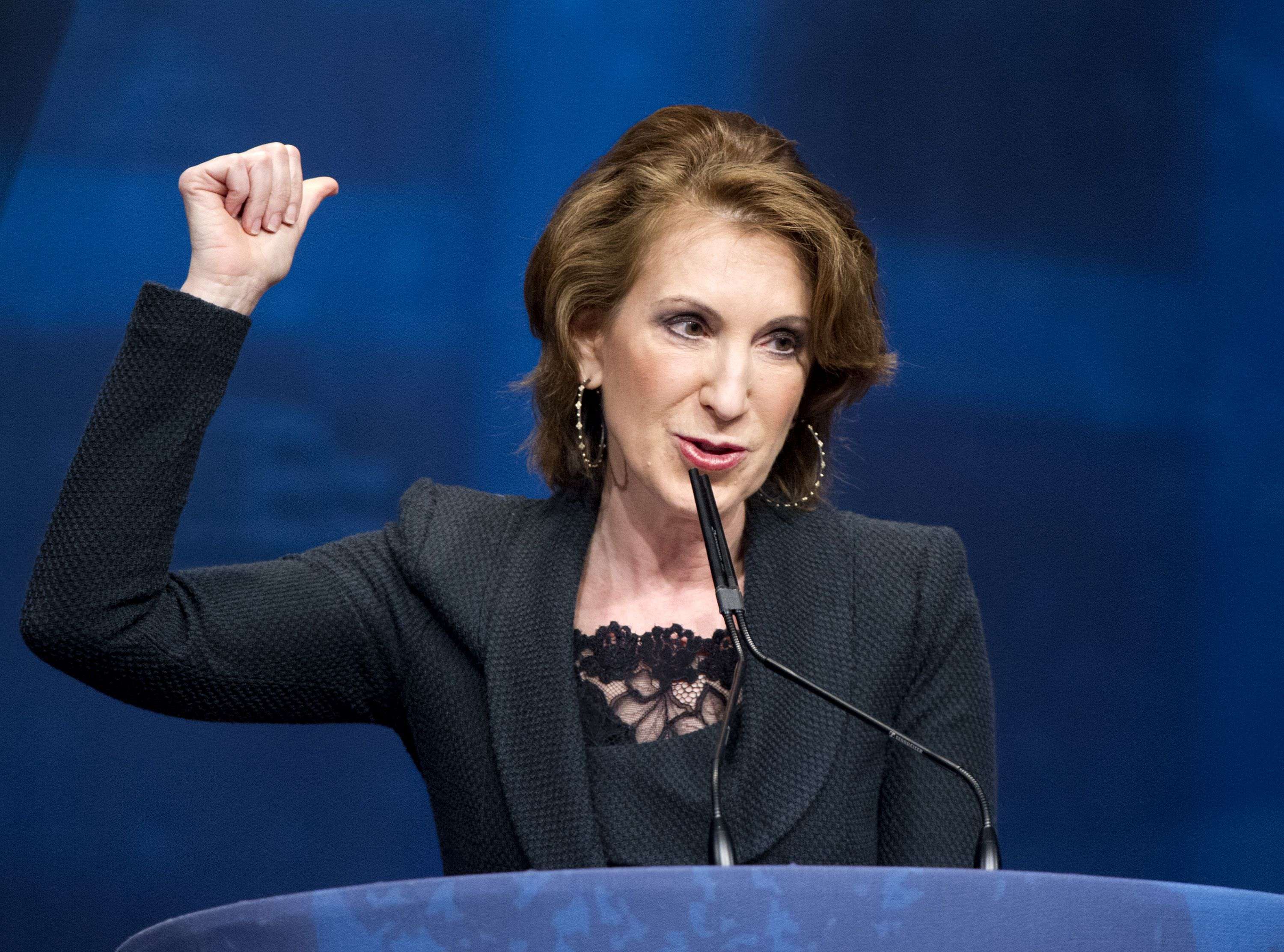 Fiorina—who does tell Reynolds that "people are tired of the status quo"—cannot or will not speak ill of her own party, which is itself part of the problem that Zito is describing. Unless you are a fully vested member of one of the two dominant political tribes, you're likely to see the problem being "Washington" or "government" writ large and to see continuity between the failure and b.s. of the Bush and Obama years (who started TARP again, and tried his own failed stimulus, and OK'ed surveillance programs, extended wars, and expanded budget-busting entitlements?).
Candidates such as Trump and Sanders who are willing to attack their own party stand out as truth-tellers no matter how stupid, offensive, or idiotic they and their plans may be (and let's be honest: Sanders' economics are as dumb as the Donald's views toward Mexicans are malformed).
Of course, it could be that Zito is giving likely Republican primary voters who are warming to Trump too much credit. A July 13-15 Fox News poll taken of likely GOP primary voters had Trump winning 18 percent of the vote, with Scott Walker in second place with 15 percent and Jeb Bush in third with 14 percent. When it came to questions about the benefits of legal and illegal immigration, Republicans were less than half as likely as Democrats to have positive thoughts. So 46 percent of Dems think legal immigration provides a major benefit, compared with just 21 percent of Republicans. When it comes to illegal immigrants, 46 percent of Republicans want to "deport as many as possible," compared to just 18 percent of Democrats.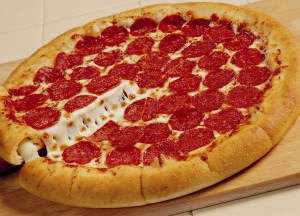 So maybe Trump is simply tapping into anti-immigrant sentiments that have become a big part of Republican politics over the past several years (at least since George W. Bush first pushed the DREAM Act after winning re-election and was rebuffed by his own party). And Sanders is likely tapping into a hard-core progressive wing of the Democrats who, after being disappointed with Obama for being insufficiently proggy, rightly understand that Hillary is ultimately an Establishment player.
I do think Zito is correct when she writes
Donald Trump is going nowhere in this election cycle; neither is Bernie Sanders….Trump and Sanders are reflections of the unrest, not the leaders we are seeking.
Folks in the early stages of election cycles may be more easily drawn to extreme candidates, even if they end up settling for more centrist ones. Here's the rub this time: Given the wide distrust in the government, desire for some form of economic wisdom and belief in innovation, and rising social tolerance, the most mainstream candidate in 2016 would be the one toeing a generally libertarian line of free minds and free markets. Majorities of Americans believe in things such as gay marriage and pot legalization and immigration (that Fox poll finds 64 percent want a path for illegals to become legal). They also generally want a government that does less and spends less.
It's a shame that neither of the major parties, despite seemingly hundreds of candidates, can cough up even one goddamn character who is at least willing to articulate an agenda that would include shrinking the size of government while also growing the scope of individual choice.