Wisconsin Supreme Court Shuts Down Political 'John Doe' Investigations of Conservatives, Scott Walker
Rules no laws had been violated.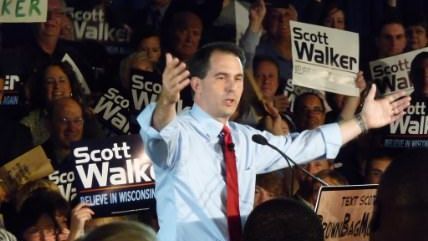 (WisPolitics.com / photo on flickr)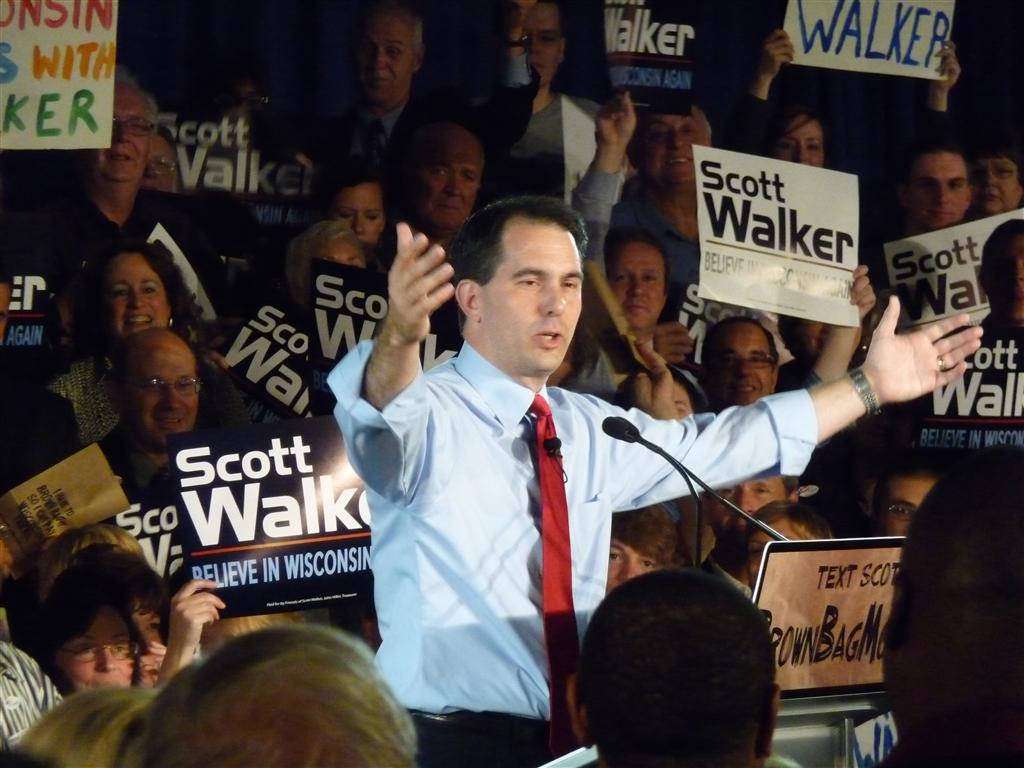 The remarkably creepy case where Wisconsin prosecutors secretly raided and investigated conservative activists, ostensibly looking for campaign violations during the recall efforts against Gov. Scott Walker, appears to have formally come to an end. Wisconsin's Supreme Court has ruled that no laws were broken, and a majority has concluded that a section of the state's campaign finance law is "unconstitutionally overbroad and vague." From the Milwaukee Wisconsin Journal Sentinel:
"To be clear, this conclusion ends the John Doe investigation because the special prosecutor's legal theory is unsupported in either reason or law," Gableman wrote. "Consequently, the investigation is closed. Consistent with our decision and the order entered by Reserve Judge (Gregory) Peterson, we order that the special prosecutor and the district attorneys involved in this investigation must cease all activities related to the investigation, return all property seized in the investigation from any individual or organization, and permanently destroy all copies of information and other materials obtained through the investigation. All unnamed movants are relieved of any duty to cooperate further with the investigation."

In dissent, Justice Shirley Abrahamson wrote that the ruling had loosened campaign finance rules and that "the majority opinion's theme is 'Anything Goes.'"

"The majority opinion adopts an unprecedented and faulty interpretation of Wisconsin's campaign finance law and of the First Amendment," she wrote. "In doing so, the majority opinion delivers a significant blow to Wisconsin's campaign finance law and to its paramount objectives of 'stimulating vigorous campaigns on a fair and equal basis' and providing for 'a better informed electorate.'"

A spokeswoman for Walker's presidential campaign applauded the ruling.

"Today's ruling confirmed no laws were broken, a ruling that was previously stated by both a state and federal judge," AshLee Strong said. "It is time to move past this unwarranted investigation that has cost taxpayers hundreds of thousands of dollars."
David French at The National Review recently delved more deeply into what it was like to be targeted by these "John Doe" investigations. They are named as such because Wisconsin law permits prosecutors to operate in secret and block those being investigated from publicly talking about the case. He opened the piece describing what looks like common police behavior when taking out a drug smuggling operation:
"THEY CAME WITH A BATTERING RAM." Cindy Archer, one of the lead architects of Wisconsin's Act 10 — also called the "Wisconsin Budget Repair Bill," it limited public-employee benefits and altered collective-bargaining rules for public-employee unions — was jolted awake by yelling, loud pounding at the door, and her dogs' frantic barking. The entire house — the windows and walls — was shaking. She looked outside to see up to a dozen police officers, yelling to open the door. They were carrying a battering ram.

She wasn't dressed, but she started to run toward the door, her body in full view of the police. Some yelled at her to grab some clothes, others yelled for her to open the door.

"I was so afraid," she says. "I did not know what to do." She grabbed some clothes, opened the door, and dressed right in front of the police. The dogs were still frantic.
"I begged and begged, 'Please don't shoot my dogs, please don't shoot my dogs, just don't shoot my dogs.' I couldn't get them to stop barking, and I couldn't get them outside quick enough. I saw a gun and barking dogs. I was scared and knew this was a bad mix."
Read French's full account here. Read the court's decision here.