More Than a Hundred Human Rights Activists Arrested in China, Mexican Cartel Leader Escapes for Second Time in Twenty Years, Serena Williams Wins Wimbledon: A.M. Links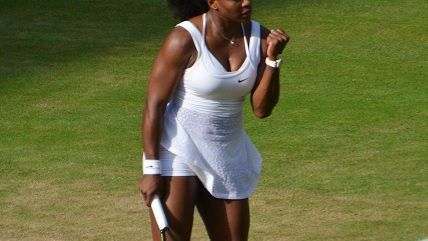 Carine06/Foter

The prime minister of Greece has proposed economic reforms in an effort to secure another bailout for the country, but lenders want to see the reforms actually pass first.

More than a hundred human rights lawyers and activists were arrested in China over the weekend.
Ten people were killed by Saudi air strikes in Sanaa. The U.N.-backed truce in Yemen has completely collapsed.
A suicide bomber in Afghanistan killed 17 people near a former CIA base.
Mexican drug cartel leader Joaquin Guzman escaped from prison for the second time in two decades.
A bill in New Jersey seeks to place a three year moratorium on new charter schools.
Serena Williams won her sixth Wimbledon and fourth straight grand slam title.
Follow Reason on Twitter, and like us on Facebook. You can also get the top stories mailed to you—sign up here.