A Bill Seeks to Halt Charter School Expansion in New Jersey
The teachers union fights to preserve its monopoly.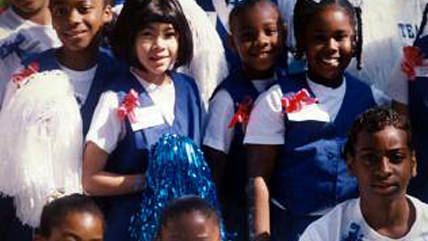 A bill introduced in the New Jersey State Senate last month seeks to put a three-year moratorium on the growth of charter schools in the state.
In a blistering op-ed this week in NJ Spotlight, Dale Caldwell, the head of school at the Village Charter School in Trenton, argues that the New Jersey Education Association (NJEA), the state's largest teachers union, is behind the legislation. The union's goal: to preserve its monopoly over public education in the state.
Charter public schools are producing graduation rates far outpacing their traditional public-school counterparts. The NJEA and their champions in the Legislature cannot allow the one sector of the public education system that is showing achievement, promise, and hope for students and families to flourish if it cannot be controlled by them, so they exert political pressure to stifle the success of charter public schools.
Last year, I produced a three-part series for Reason TV on how New Jersey's charter school movement is providing hope in America's poorest city. Here's part one: