This Student Waited to Pull Over, So Cops Charged Him with Eluding Arrest*
'You don't get a driver's license and get to pick what rules you are going to follow and what rules you are not going to follow.'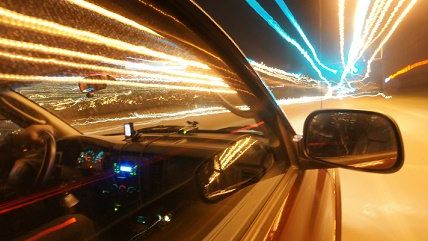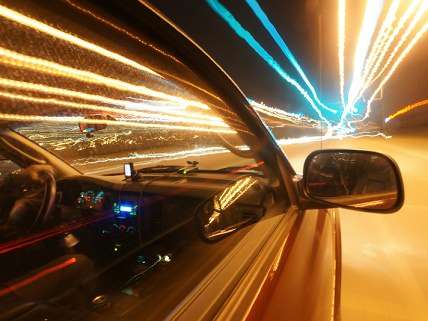 When a police car instructed him to pull over, DaJuan Wallace waited to stop until he came across a Sam's Club parking lot. A native of Detroit, Wallace was "taught to find a well-lit area to pullover in."
For his caution, authorities in Saginaw County, Michigan, have decided to charge Wallace with fleeing the scene and eluding arrest—a felony.
Mlive.com reports:
The Detroit native who is a commuter student pursuing a master's degree at Saginaw Valley State University believes he did not commit a crime, since he pulled over in a Sam's Club parking lot about 1.5 miles up the road from where police activated their lights.

"I live in Detroit, and I know some people who were robbed by fake police officers," Wallace said. "I was taught to find a well-lit area to pullover in."

Wallace said he was making a store run to get medicine for his girlfriend when he saw headlights in his rearview mirror, accelerating behind him.

Wallace signaled and moved into the right lane to let the vehicle pass. The police car activated its lights and sirens to initiate a traffic stop.

"I was not speeding up, turning off my lights or trying to get away," said Wallace, 24.

Police dash-cam video shows Wallace sticking his hand out the window and signaling. He said he did so to show police that he was going to pull over in the Sam's Club parking lot.
A couple additional things to note: Officer Leon Wilson, a member of the Saginaw Valley State University police department, only stopped Wallace because he thought his car might have been the same vehicle that he earlier spied running over the sidewalk. He didn't know that vehicle's make or model, and had lost sight of it, but Wallace's vehicle was the same color.
Wilson noted that Wallace continued travelling at 35 mph after the officer flashed his lights, and eventually pulled over. He arrested Wallace on the spot.
County Prosecutor Christopher Boyd discounted Wallace's excuse, saying, "You don't get a driver's license and get to pick what rules you are going to follow and what rules you are not going to follow."
Boyd has offered a plea deal, which would require Wallace to serve a year of probation for a misdemeanor charge. But Wallace isn't inclined to accept the deal:
"Most people will say fine, thank you for not sending me to jail. Well, that will be detrimental to me.

"If I had to take a plea for a felony, I would be forced to resign my job, and I wouldn't be able to get financial aid, and I wouldn't be able to do anything with my degree. Even still with the misdemeanor."

Wallace is in a master's program for health administration and has a May 2016 graduation date.
How sad that behaving responsibly, with concern for one's own life and property, is apparently a violation of some inflexible, stupid law.
*Update: All charges dropped!