A.M. Links: Obama Says ISIS Fight 'Will Not Be Quick,' Iran Nuclear Talks Extended, Bill Cosby Admits to Obtaining Drugs for Use on Women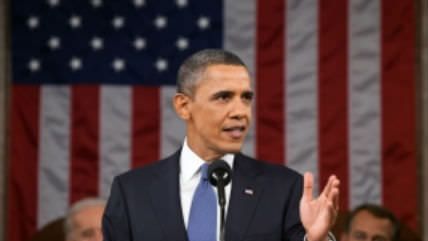 Credit: Whitehouse.gov

Speaking at the Pentagon, President Barack Obama said the fight against ISIS "will not be quick. This is a long-term campaign."
In a sworn deposition from 2005, Bill Cosby admitted to obtaining drugs to use on women for sex. "When you got the Quaaludes, was it in your mind that you were going to use these Quaaludes for young women that you wanted to have sex with?" Cosby was asked. "Yes," Cosby answered.
"Greek Prime Minister Alexis Tsipras had a final chance to present credible reform proposals to an emergency euro zone summit on Tuesday to persuade skeptical creditors to reopen aid talks before his country's banks run out of money."
In an interview yesterday, former attorney general Eric Holder said that the "possibility exists" that Edward Snowden could make a plea deal and return home to the United States.
Two Americans and one Brit were gored during the first running of the bulls of the 2015 San Fermin festival in Pamplona, Spain, an annual event made famous after it was depicted in Ernest Hemingway's 1926 novel The Sun Also Rises.
Follow us on Facebook and Twitter, and don't forget to sign up for Reason's daily updates for more content.