WATCH: Silk Road, Online Freedom, and Why the Prosecution of Ross Ulbricht Should Worry Us All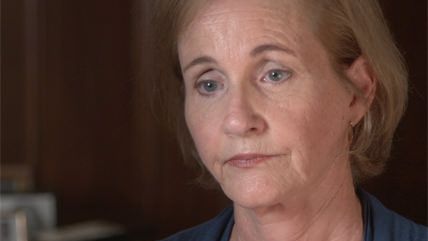 Download Video as MP4
Carl Mark Force, one of the DEA agents responsible for the takedown of Silk Road founder Ross Ulbricht, pled guilty to the theft of hundreds of thousands of dollars worth of bitcoin earlier this week, as Nick Gillespie noted here.
Exactly how much bitcoin Force stole during his time as a DEA agent is unclear, but on top of the money laundering, he is charged with multiple conflicts of interest, including one for inking a $240,000 movie deal about the Silk Road with 20th Century Fox.
Sentencing won't take place until October, but as Ars Technica reports, chances are slim that he'll receive anything close to Ulbricht's life sentence:
The plea deal doesn't include a specific sentence. The maximum sentence for money laundering is 20 years. Force has agreed to pay about $500,000 (£320,000) in restitution, according to his attorney. Around $150,000 of that has already been paid
Click the video above to watch Reason TV's interview with Ulbricht's mother about why her son's prosecution should worry us all.
Originally posted on November 26, 2014. Original text below:
"I am fighting for my son," says Lyn Ulbricht, the mother of 30-year-old Ross Ulbricht, who faces life in prison as the alleged creator and operator of "Silk Road," an illicit online marketplace that was shut down by the feds last year. "But [this fight] is bigger than Ross, and I think one website is far less dangerous than the government trampling on our rule of law and the consitution."

Ulbricht sat down with Reason TV's Nick Gillespie to talk about why she believes the government's case against Ross broadly violates his constitutional rights and threatens online freedom.

For more on Ross Ulbricht and the government's case against Silk Road, read Brian Doherty's feature story in the December 2014 issue of Reason magazine, "How Buying Drugs Online Became Safe, Easy, and Boring."

Shot and edited by Jim Epstein; additional camera Anthony L. Fisher.

About 22 minutes.

Scroll down for downloadable versions and subscribe to Reason TV's YouTube Channel to get automatic updates when new material goes live.