Reason Weekly Contest: Give Greece a New Slogan
Last week's winners revealed.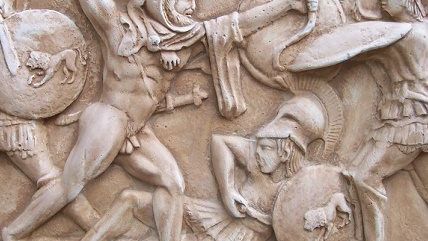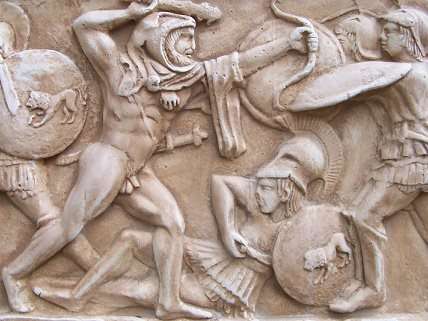 Welcome back to the Weekly Reason Contest! This week's question is:
Greece could use a capital infusion. Come up with a new slogan for the Greek tourism industry.
How to enter: Submissions should be e-mailed to contest@reason.com. Please include your name, city, and state. This week, kindly type "GREECE" in the subject line. Entries are due by 11 p.m. Eastern Time, Monday, July 6. Winners will appear Friday, July 10, right here at Reason.com.
In the case of identical or similar entries, the first one received gets credit. First prize is a one-year digital subscription to Reason Magazine, plus bragging rights. While we appreciate kibbitzing in the comments below, you must email your answer to enter the contest. Feel free to enter more than once, and good luck!
And now for the results of last week's contest: We asked you to come up with a new name for the F-35 Lightning II, which caught on fire during take-off.
THE WINNER: The Flying Toaster — Tracy Davis, Lawrence, KS
SECOND PLACE: The Pilot's Light — Anne Jablinske, Prescott, AZ
THIRD PLACE: Effed-35 — Andy Johnson, Baton Rouge, LA
HONORABLE MENTIONS:
FireFly — Jose Jackson III, Houston, TX
F-35 Buttwarmer — Joel Kimball, Howell, MI
The Firebird — Gary D. Giltz, Roanoke Va
Bernie — David Pavlovitch, Lawrenceville, GA
F-35 Phoenix — Trevor Hall, Austin, TX
F- It — Rob Jacobs, Oswego, NY
The Billion Dollar Blowtorch — Bill Perez, Sierra Vista, AZ
The "You Should See the Other Guy" F-35 — Christopher P. Brown, Idlewylde, MD
Pinto II — Peter Tisserand, Crum Lynne, PA
The Flying Edsel — Bob Weber, Culver City CA
.F Minus — Justin Davis, Bay City, MI
The F35 Zippo — John Randolph