A.M. Links: Obama Plans Executive Action on Overtime, Rand Paul Courts Marijuana Donors, Chris Christie Launches White House Bid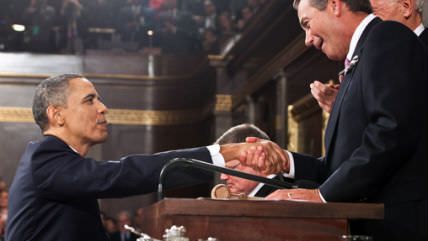 Credit: White House / Flickr.com

President Obama plans to take executive action this week to expand overtime eligibility rules in retail stores and restaurants.
Rand Paul has become "the first major-party presidential candidate to publicly court donations from the pot industry."
Greece is now just hours away from defaulting on its bailout debt to the IMF.
ISIS has beheaded two women in eastern Syria.
Follow us on Facebook and Twitter, and don't forget to sign up for Reason's daily updates for more content.