Ohio Gov. John Kasich to Officially Join GOP Presidential Horde
Like so many other Republican candidates, John Kasich espouses socially conservative views and apocryphal support for limited government.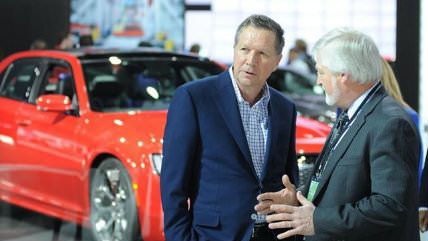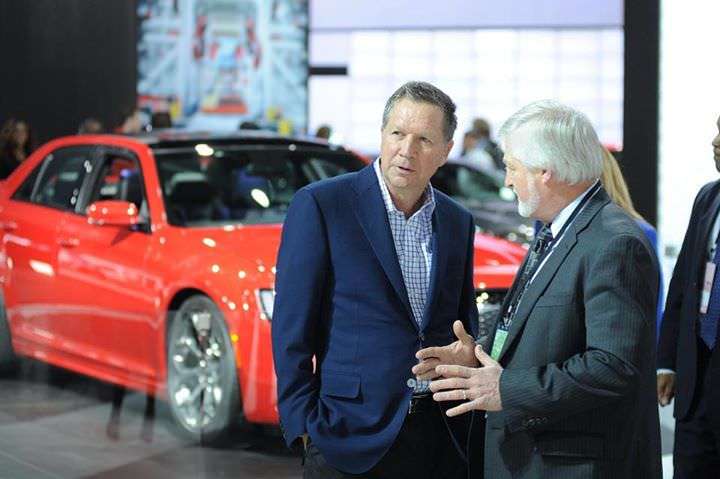 Continuining in the bizarre, nouveau tradition of announcing plans to announce a presidential candidacy, Ohio Republican Gov. John Kasich has declared his intentions to formally declare his intentions on July 21. The 63-year-old former congressman will make it official from the student union of Ohio State University, his alma mater.
Though Kasich has way less name recognition than some of his conservative candidate counterparts, he's not short on experience, having spent 18 years in the U.S. House of Representatives and now presided over the state of Ohio for four and a half. Politico's Mike Allan described Kasich as "less scripted and guarded than the leading candidates," and a serious contender as the GOP's eventual vice presidential nominee for 2016 owing to his ties to a crucial swing state.
An adviser said Kasich will be positioned "in Jeb's back right pocket"—with establishment appeal, but slightly more conservative.
But Kasich has also been casting himself as a "change agent" who isn't beholden to the GOP party line. Responding to criticism of his massive Medicaid expansion in Ohio, Kasich told Time: "Here's the thing you have to realize, the Republican Party is my vehicle, and not my master."
In Reason's July issue, we analyzed the budgetary bluster and priorities coming from likely Republican and Democratic presidential candidates. For Kasich, we noted that the governor likes to boast about how he's put Ohio on the path to post-recession economic recovery, cut income taxes, killed the estate tax, and slashed the state deficit.
Yet Kasich has also expanded Medicaid, raised sales and business taxes, and dramatically increased government spending during his tenure.

Kasich has been a big proponent of "tax shifting"—paying for an income tax cut, for instance, by raising taxes on cigarettes, oil and gas obtained through fracking, and business revenue—rather than cutting government spending. His proposed budget for the 2016–2017 fiscal year was 40.14 percent higher than the budget for 2011, according to Opportunity Ohio.
Of course, touting limited government while actually expanding it hardly sets Kasich apart from other GOP presidential hopefuls.
Kasich is also in lockstep on social and civil liberties issues, telling reporters he's "very disappointed" in the Supreme Court's recent gay marriage ruling ("I do believe … that marriage is between a man and a woman"), signing into law a slew of new abortion restrictions (he took particular heat for a provision saying rape crisis centers that receive state funding cannot mention abortion at all), and opposing marijuana legalization (if he were president, he would continue trying to "stomp these drugs out of our country").