The FBI Didn't Buy the Baltimore Cops' Conspiracy Theory
The supposed gang alliance to assassinate police officers was debunked within a day.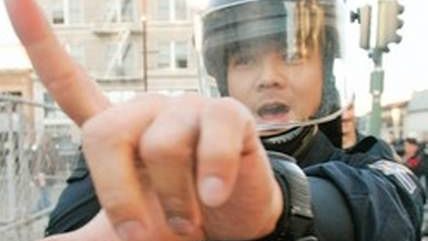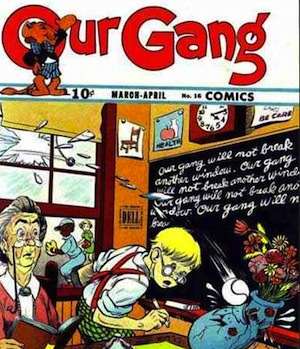 Think back to Monday, April 27. Sporadic rioting had broken out in Baltimore over the weekend, and by the end of the day much more extensive unrest would be sweeping the city. In the midst of the tensions, the local police department announced that it had "received credible information" that the Bloods, Crips, and Black Guerilla Family had "entered into a partnership to 'take-out' law enforcement officers."
News of this alleged entente moved quickly through the media, but no further evidence for the plot emerged. Indeed, during the actual riot the gangs wound up helping cops keep the crowds calm, not assassinating officers. Now Vice reports that it took the FBI less than a day to decide that this "credible information" wasn't all that credible after all:
an email sent that day by a DHS employee who works at the Maryland Fusion Center to DHS intelligence officer Earl Rose IV called into question the integrity of the Baltimore Police Department's [BPD] threat information. The fusion center employee said it was "curious that the alert came out from BPD media relations section instead of BPD Intelligence Unit, which is where we typically receive this kind of info….The tensions have heightened here in Baltimore over the last 72 hours so this alert cannot be considered without that context."

Hours later, in the same email chain, another DHS employee said, "FBI Baltimore has interviewed the source of this information and has determined this threat to be non-credible," apparently marking this the first time that it was debunked since the threat first surfaced.
There was no follow-up press release from BPD media relations saying, "The FBI doesn't buy it."
For more on the authorities' conspiracy stories about the riots, go here. For more on "supergang" conspiracy theories, go here.
[Via City Paper.]