Dems Drop Opposition to Trade Bill, Greece Out of Options, Lying Builds Strong Brains: P.M. Links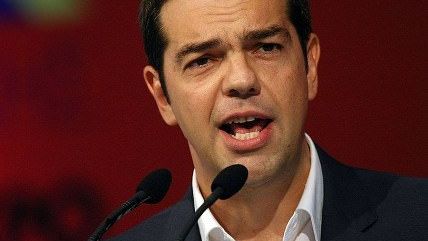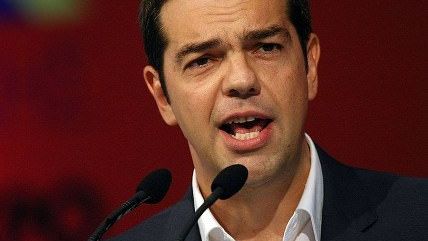 FrangiscoDer

Screw it, say Democratic trade critics as they drop their opposition to a bill that gives fast-track negotiating authority to the president.

The body of South Carolina State Sen. Clementa Pinckney, murdered last week during a terrorist church shooting, lay in state today inside the Capitol building in Columbia.
Senators Pat Toomey (R-Penn.) and Joe Manchin (D-W.Va.) think the aftermath of a massacre is a great time to talk about limiting Americans' self-defense rights. Specifically, they want to expand background check requirements, which would have been totally irrelevant in the Charleston church shooting, and aren't enforceable in private transactions.
The rent is too damned high, middle-class households discover, as the economy sput-sput-sputters along. How about national rent control to fix that? What could go wrong?
The ball (of economic doom) appears to be in Greece's court, with European negotiators saying it's up to the bankrupt Greek government to give more ground or face the consequences.
France is taking full advantage of revelations that the U.S. snooped on the French government. They're making American officials squirm. "The rule in espionage—even between allies—is that everything is allowed, as long as it's not discovered," noted a French spook, indicating that the leaks are the real crime.
Lying builds memory skills and verbal creativity, researchers say. So when you teach your daughter to keep her story straight with the cops, you're exercising her brain!
Follow Reason on Twitter, and like us on Facebook. You can also get the top stories mailed to you—sign up here.