Truvada Takes Hold as an Urban HIV Prevention Tool
Big city health departments working on making it more available to those at risk.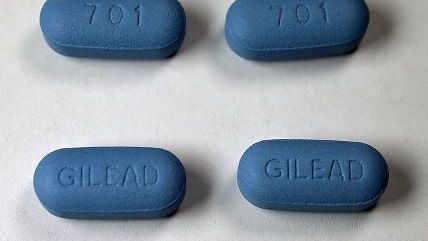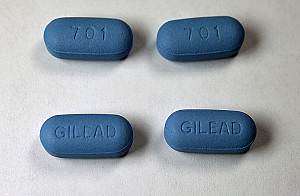 It's been a little more than a year since we made note of the slow growth in the use and debate surrounding Truvada, a drug cocktail originally designed to help treat HIV-positive people that has also turned out to be very good at preventing the spread of HIV to others.
Since that time the drug treatment, where HIV-negative patients take it to inhibit the transmission of HIV to them, has received much more attention and analysis. Yesterday, Los Angeles County voted to embrace Truvada's treatment method and work to make its pre-exposure prophylaxis system (known as PrEP) available to needy, high-risk county residents, joining similar efforts in other big cities like New York and Chicago. From Abby Sewell at the Los Angeles Times:
Supervisor Sheila Kuehl, who proposed the plan, said that "together with other HIV prevention tools, it'll make it possible for us to dramatically reduce new HIV infections."

"PrEP is not a silver bullet, it's not a panacea, but it is another tool that we need to offer our county residents who are at high risk of contracting HIV," Kuehl said.

Officials said nearly 60,000 people are living with HIV in the county, and about 1,850 more become infected each year. Many of them are low-income gay and bisexual men of color.

The supervisors directed the public health department to come back in 30 days with a plan to reach out to high-risk populations and disseminate the drug.
PrEP may not technically be a silver bullet, but ongoing testing has been showing it to be remarkably effective in preventing the spread of HIV. The latest research has the drug cocktail achieving peak effectiveness after just five to seven days/doses, meaning a 98-99 percent risk reduction, and it remained highly effective for days after test participants stopped taking it.
What is not as well known is what Michael Weinstein of the L.A.-based AIDS Healthcare Foundation is going to do. Weinstein has been a vocal critic of the development of Truvada as an HIV prevention system, dismissing it as a "party drug," and alienating all sorts of people over his response. He's also the man responsible for pushing the laws demanding condoms on porn actors.
Weinstein has been having all sorts of legal battles with the county based on the contracting process and his organization's participation in various county-organized health programs. A county audit declared his foundation had overcharged charged them $1.7 million for services. He claims it's all retaliation for his criticism. He has said he wouldn't attempt to block distribution of Truvada in L.A. County as long as they go through the typical bidding process, which activists fear could drag the whole process out for years. Adolfo Flores of BuzzFeed documents the troubled relationship between Weinstein and the county here.
Vice just recently put together a three-part video report on the impact of the development of Truvada on sex practices within the gay male community. Watch here (autoplay warning).