Patrick Stewart Backs Bakery in "Gay Cake" Free Speech Fight
The actor offers up a more subtle, sensible take on the matter than most pundits-and some judges.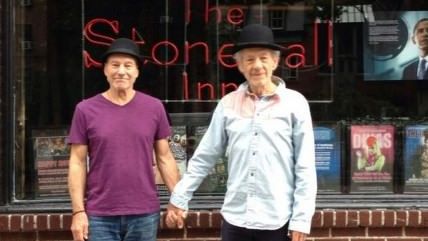 Patrick Stewart backs beleaguered bakers in Northern Ireland who are in trouble for refusing to write a pro-gay marriage message on a cake:
Stewart, who is an actor, delivers a far more subtle analysis of the competing claims at stake in the gay marriage cake debate in a one-minute YouTube clip than the vast majority of commentators on the subject have managed.
The cake in question, which was commissioned by activist Gareth Lee, was supposed to have a picture of Bert and Ernie on it along with the words "Support Gay Marriage." The bakers at Ashers Baking Company do not, in fact, support gay marriage and declined to fill the order. A Belfast judge fined the owners $765, a decision they are now appealing.
Stewart sides with the bakers here, pointing out that "it was not because this way a gay couple that they objected, it was not because they were going to be celebrating some kind of marriage or agreement between them. It was because it was the actual words on the cake that they objected to." 
Stewart suggests there should be a line drawn between protections against discrimination and compelled speech. While that's not where I would draw the line, it's a perfectly legitimate place to do so. And it's pretty brave of Stewart to stick his neck out even that far.
(Though he's in good company: As Reason's own Scott Shackford has noted, this is the place where U.S. courts have historically drawn a line as well, though that may ultimately be a tough line to hold. A mirror image of this fight, in which bakers refused to write anti-gay text on a cake, is playing out in Colorado.)
Just to be clear, there is no universe in which Stewart could possibly be described as anything other than an ally to the gay rights movement. See this headline from last year, when he was mistakenly described as gay by The Guardian: 

Also these, which are just a small sampling from the massive genre of Stewart gallivanting around with his gay bestie Ian McKellen: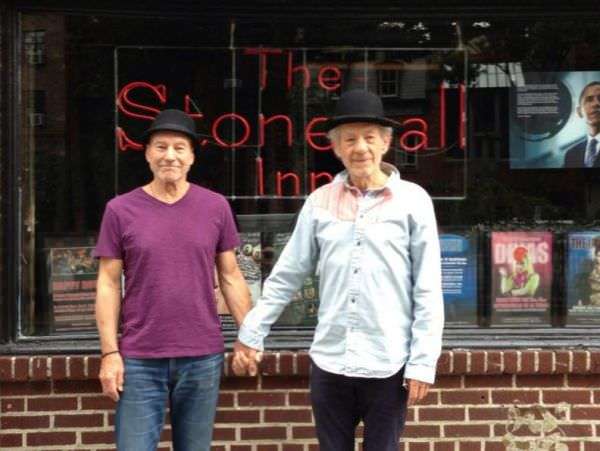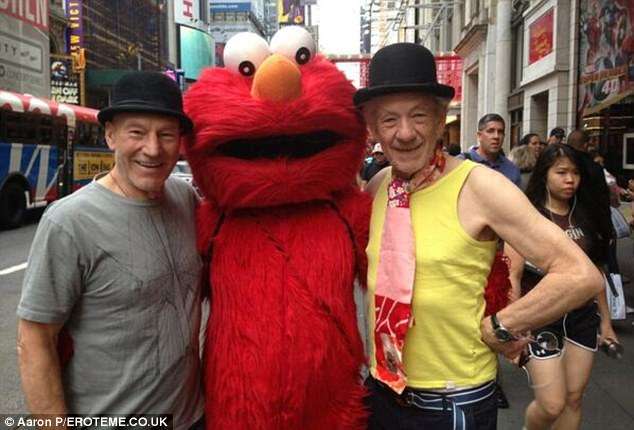 Bonus: Stewart called the cake conundrum a "deliciously difficult subject."
Double bonus: Stewart also likes sexy cakes: