A.M. Links: Chinese Hackers Suspected in U.S. Government Data Breach, Family of Alleged Dennis Hastert Sex Abuse Victim Speaks Out, Jeb Bush Prepares Official Campaign Launch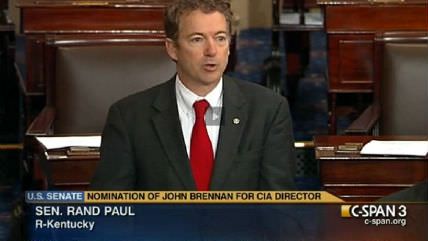 Credit: C-SPAN

U.S. officials believe Chinese hackers are behind the massive data breach that compromised the private information of more than four million current and former federal employees.
The family of an alleged sexual abuse victim of former House Speaker Dennis Hastert is speaking out.
"Two friends of convicted Boston Marathon bomber Dzhokhar Tsarnaev will learn on Friday how long they will spend in prison for having removed a backpack containing fireworks from the suspect's room during a massive manhunt."
Follow us on Facebook and Twitter, and don't forget to sign up for Reason's daily updates for more content.