Bernie Sanders and the Liberals' Moment
Don't overanalyze positive, emotional, early reactions to candidates.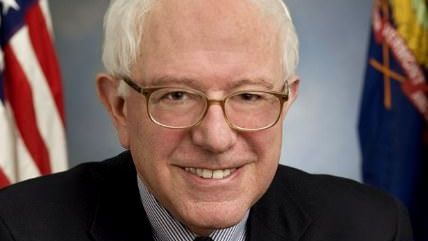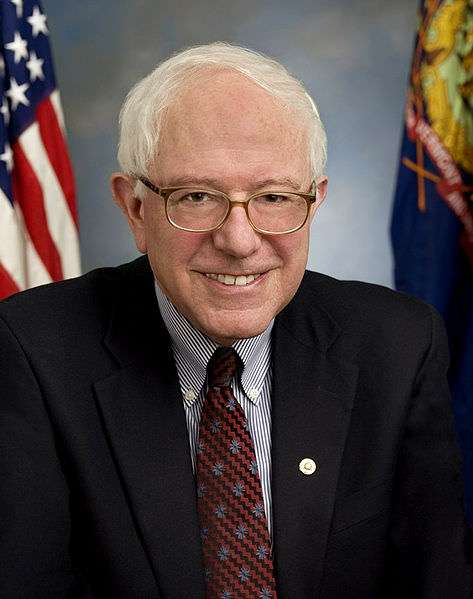 The left wing of the Democratic Party is having a magic moment. Vermont Sen. Bernie Sanders, an avowed socialist, drew enthusiastic throngs in Iowa last week. The 700 people who showed up in Davenport gave him the biggest crowd any candidate in either party has seen in the state this year. The audience in Kensett was bigger than the population of Kensett. 
Some people think this could be the start of something big. MSNBC's Rachel Maddow marveled at his "incredibly positive launch" and wondered, "What does it mean if Bernie Sanders continues to do as well as he has been doing?" 
Answer: Not much. Adoring mobs at presidential campaign events are something Iowa produces every four years, often for sharp-edged ideologues and fiery insurgents whose candidacies have the lifespan of a fruit fly. 
In 2011, tea party champion Rep. Michele Bachmann, R-Minn., wowed enough voters to win the Ames Straw Poll. In 2004, Vermont Democratic Gov. Howard Dean's populist pitch landed him on the covers of Time and Newsweek as the expected winner of the caucuses. 
In 1996, conservative culture warrior Pat Buchanan thundered his way to a strong second-place finish in the Republican race. In 1987, The Los Angeles Times reported that Rev. Jesse Jackson "has touched off unexpected excitement in Iowa, stunning outsiders and initially catching Jackson by surprise." None of them got nominated, and none came close. 
Sanders definitely appeals to a segment of the party that yearns for a table-pounding, Wall Street-bashing lefty as an alternative to Hillary Clinton's dull, buttoned-down candidacy. But the fact that hundreds have turned out to hear him doesn't mean there are thousands upon thousands more with similar sentiments, much less that Iowa Democrats are ready to abandon the front-runner.
The crowds Sanders has attracted are not the tip of the iceberg, but the tip of the ice cube. He has roughly the same chance of capturing the Democratic nomination as he does of winning an Olympic medal in the pole vault. 
Political reporters may be bored to tears by Clinton, the quintessential guest who never leaves, but Democrats are not disenchanted. Among those in Iowa, a Bloomberg Politics/Des Moines Register poll shows, she is viewed favorably by 86 percent of those likely to vote in the caucuses—nearly as high as Barack Obama's 89 percent and far higher than Sanders' 47 percent. Among Democrats nationwide, the latest ABC News/Washington Post poll found, she has the support of 62 percent, compared to 14 percent for Joe Biden and 10 percent for Sanders. 
It's always possible that a charismatic upstart could pull off an upset—as Obama did in 2008. But political talents like his don't come along very often. More important, he didn't run as an uncompromising liberal champion. He ran as a unifying healer. 
The populist in the race was North Carolina Sen. John Edwards, who railed against drug companies, oil companies and insurance companies, vowing to "take them on and beat them." He didn't win Iowa or any other state. 
Democrats got searing lessons in the danger of veering too far left in 1972, when George McGovern lost 49 states, and in 1984, when Walter Mondale duplicated that feat. They rediscovered the advantages of hewing to the center when Bill Clinton restored them to the White House in 1992. Since then, they have shown a powerful aversion to strident liberalism. 
Clinton may lack the capacity to rouse Democratic crowds to a frenzy, but it's not a prerequisite for victory. She brings to mind George H. W. Bush, who in 1988 managed to capture the GOP nomination despite his image as a wimpy establishment functionary. Republicans chose him because he was the best option to hang on to the White House. Democrats are likely to stick with Clinton for the same reason. 
Sanders and his fondest admirers imagine that he represents, as Dean used to claim of himself, "the Democratic wing of the Democratic party." In reality, Democrats don't venture terribly far from the center when it comes time to choose a nominee. If there were a big constituency for a distinctly more liberal option, more candidates would be jumping in to appeal to it. 
In the coming months, Sanders may amass noisy crowds of liberals enthralled by his message and persona. But the crucial thing about magic moments is not that they're magic. It's that they're moments.