A. Barton Hinkle: Anti-Immigration Conservatives Hit a New Low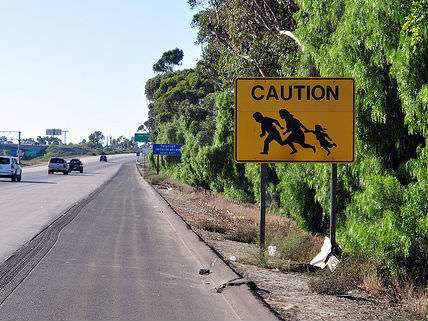 If Cesar Vargas ever becomes a military lawyer, the terrorists will have already won. Or so says Dave Brat, the Virginia Republican who beat House Majority Leader Eric Cantor in a primary contest a little less than a year ago. Brat says people such as Vargas represent nothing less than the decline of Western civilization.
As A. Barton Hinkle explains, Vargas' parents brought him to the United States from Mexico more than a quarter-century ago, when he was 5. He went to school, then to college, and then to law school, making honor lists along the way. He interned with the New York Supreme Court.
Now Vargas aspires to join the military. "This country has given me so much, I do want to be able to give back," he recently told NPR. A provision in the latest defense-authorization bill would have taken a small—very small—step toward letting him. It would have expressed the sense of Congress that the Pentagon should study the question of whether unlawfully present immigrants who were brought to the U.S. as children should be allowed to enlist in the armed forces someday.
Cue the exploding heads of anti-immigration conservatives.