Reason Weekly Contest: Name That Pot Snack Brand Name!
Last week's winners revealed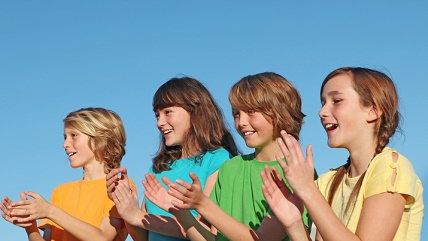 Welcome back to the Weekly Reason Contest! This week's question is:
Law enforcement is facing a new challenge: A surge in marijuana-infused candy and snacks, including marshmallows and lollipops. Kindly come up with the brand name of a candy or snack now fortified with pot. And, if you'd like, include its slogan.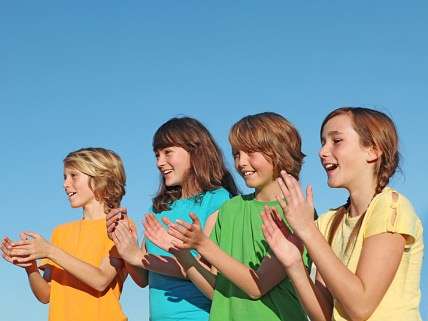 How to enter: Submissions should be e-mailed to contest@reason.com. Please include your name and email address. This week, kindly type "POT" in the subject line. Entries are due by 11 p.m. Eastern Time, Sunday, May 24. Winners will appear Friday, May 29, right here at Reason.com.
In the case of identical or similar entries, the first one received gets credit. First prize is a one-year digital subscription to Reason magazine, plus bragging rights. While we appreciate kibbitzing in the comments below, you must email your answer to enter the contest. Feel free to enter more than once, and good luck!
And now for the results of last week's contest. We asked you to come up with a trigger warning for a classic children's book.
THE WINNER: Charlotte's Web
Trigger warning: Not recommended for people with axe-related trauma. — Brian Rideout
SECOND PLACE: The Giving Tree
Trigger warning: Contains human-on-tree violence. — Leonard Chadwick, Gallatin, TN
THIRD PLACE: Stuart Little
Trigger warning: Heightism. — Brendan O'Bryhim, Wichita, KS
HONORABLE MENTIONS:
Where the Wild Things Are
Trigger warning: Contains white male privilege, animal cruelty, oppression. Main character travels to a foreign land, enslaves indigenous people and makes himself king. When he returns to his room, his mother has provided supper for him out of fear of a violent physical and/or sexual attack. — Jimmy Donato
Curious George
Trigger warning: Book contains an incident of kidnapping. — Rachel Hoffman
One Fish, Two Fish, Red Fish, Blue Fish
Trigger warning: Promotes categorizing living things (possibly representing people) into separate groups. — John O'Farrill
The Three Little Pigs
Trigger warning: A wolf is referred to as "Big" and "Bad" with no explanation of, or reference to, how his place in society was bestowed upon him other than that he was hungry. — Bradley Reyes, Grove City, OH
Winne the Pooh
Trigger warning: Domestic violence. Title character is dragged down the stairs at the hands of an older male member of the household who "loves" him. — Jessica Nelson, Jacksonville, FL
Peter Pan
Trigger warning: Encourages clapping as a means of expressing belief/approval, which may trigger anxiety. — Corey Sheahan
Green Eggs and Ham
Trigger warning: Book contains multiple sequences of one predator-like character continuing to attempt to persuade another character to perform an act, even after that character has clearly and repeatedly refused consent. — Todd Bryant, Beavercreek, OH
Charlie and the Chocolate Factory
Trigger warning: This book contains content that may be found offensive by glucose fluctuating persons. — Corbin Dillard
The Very Hungry Caterpillar
Trigger warning: Instead of showing the harm that eating disorders cause, book depicts a caterpillar turning into a magnificent butterfly, reinforcing unrealistic body image in children. — Bradley Reyes, Grove City, OH
Winne the Pooh
Trigger warning: Contains depictions of conditions and events which may be triggering to survivors of honey addiction or those with claustrophobia (immobilization of head). — Richard DeBussey, Monrovia, CA
Cars and Trucks and Things That Go
Trigger warning: Cover is insensitive to those of alligator-American descent. — Morgan Frank
Where the Wild Things Are
Trigger warning: Book contains scenes of food deprivation, which may be triggering to the food insecure. — Joshua Trujillo, Chandler, AZ
The Cat in the Hat
Trigger warning: Prison attire. Numbers for names (reinforcing the prison trigger). — Aaron Lloyd White, San Francisco, CA
Charlotte's Web
Trigger warning: Animals are given human traits in order to make the reader more comfortable with the animals instead of celebrating their animalistic diversity. — T. Axel Jones, Stroudsburg, PA
Humpty Dumpty
Trigger warning: Contains graphic depictions of trauma, patriarchy, gravity, and egg white privilege. — Mathew Fusch, Edmonds, WA
Go, Dog, Go!
Trigger warning: Children may relive previous playtime rejections experienced based on color, gender, and economic inequity when it is noted that "The red dog is out." Also may trigger memories of alcohol abuse by caregivers, in depiction of party hosted at the top of a tree with absolutely no safety measures in place, and use of a cannon to shoot another dog from. — Erica Madsen, Arlington, WA
The Little Red Hen
Trigger warning: Does not take into account fact that the other animals may have gluten allergies. — Petra Filipkowski, Bangor, PA
Little Boy Blue
Trigger warning: Contains phallic imagery, suggestive sexual acts, and preconceived notions of male emotional reaction to micro-aggressions. — Cortland Carrington
The Cat in the Hat
Trigger Warning: This work of fiction depicts home invasion and property destruction, young children abandoned by their mother, repetitive physical and mental ichthyological abuse. — Todd Atkinson, Memphis, TN