VIDEO: Bitcoin's Regulatory Nightmare Is About to Get More Frightening
New York's BitLicense will further complicate an already byzantine regulatory regime.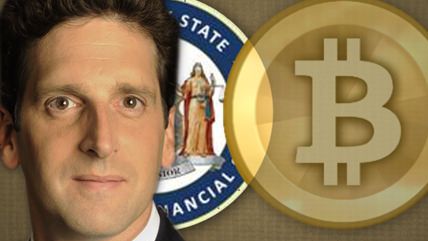 Let's say you want to start a Bitcoin company in the U.S., chances are you're going to need a Money Transmitter License, or rather 51 of them, because 47 states three territories and the District of Columbia each have their own permitting process for any business that handles money on behalf of its customers.
This regulatory maze is thwarting the plans of many Bitcoin startups. "Some [of our] applications have been in for over a year, and we're not able to determine the path forward because it's not a clear process," says Megan Burton, CEO of the Bitcoin exchange firm CoinX, at a May 16, 2014 public hearing of the Conference of State Bank Supervisors' Emerging Payments Task Force.
Fred Ehrsam, cofounder of the Bitcoin Wallet firm Coinbase, said at a public event in New York City last month that becoming compliant in just half the states has so far taken his company "two years and cost $2 million."
But dealing with the states is just the beginning. Bitcoin firms also have to abide by the rules of the Federal Consumer Financial Protection Bureau and the U.S. Treasury's Financial Crimes Enforcement Network, which just sent a chill through the industry by fining the the cryptocurrency startup Ripple Labs $700,000 for allegedly violating its rules.
"It takes lawyers in each state, criminal background checks in each state, bonds in each state," says Jerry Brito, who's the executive director of Coin Center, an industry advocacy group. "It's a huge barrier to entry."
Instead of working to sort out this regulatory mess, government officials are piling on even more red tape. Benjamin Lawsky, New York State's top financial regulator, has spent the last year hammering out the details of the so-called BitLicense, a new regulatory regime that will apply to virtual currency companies that serve customers in New York.
(To keep reading, or for downloadable versions of the video, click below.)